Best Lines From Forgetting Sarah Marshall
Buzz Lines: What's Your Favorite Quote From Forgetting Sarah Marshall?
It's ironic that a movie that was created out of heartbreak came to produce some of the funniest lines we quote on a weekly basis. Jason Segel, Paul Rudd, Kristen Bell, Russell Brand, Jonah Hill, and Jack MacBrayer all provide hilarious one-liners in 2008's Forgetting Sarah Marshall. Not only did it introduce us to director Nicolas Stoller, but it spawned an Aldous Snow-centric sequel, Get Him to the Greek. Check out our top three lines and let us know what yours are in the comment section below!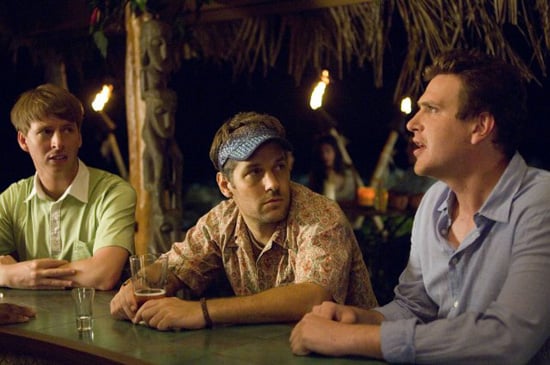 "You sound like you're from London!" — Chuck
"You're like one of those women from Flavor of Love. 'I'm gonna kill you.'" — Peter
"It's going to be hard for her to reenter the pageant . . . without a face." — Detective Hunter Rush