Best Lines From Half Baked
What's Your Favorite Quote From Half Baked?
Dave Chappelle and Jim Breuer star as buffoonish stoners in the classic — to us, at least — 1998 comedy Half Baked. While trying to get their friend out of jail, the two come up with a variety of schemes, but ultimately they're a little too distracted to get much done. I've listed some of my favorite lines below, but what are yours?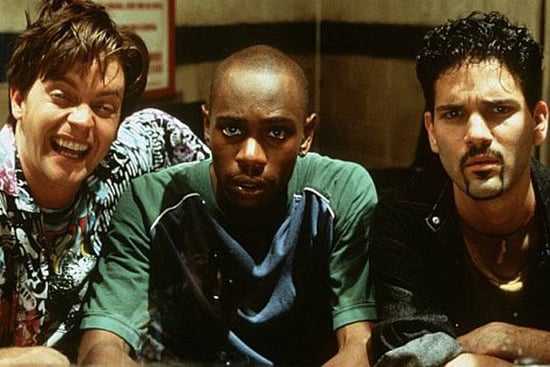 "Abba Zaba, you my only friend." — Thurgood
"F*ck you, f*ck you, f*ck you, you're cool, and f*ck you, I'm out!" — Scarface
"I got some bootie! I got some bootie! It was good too." — Thurgood