Over the last 14 seasons of Grey's Anatomy [1], fans have seen Meredith Grey bloom into an incredible friend, sister, mother, and surgeon. She doesn't just narrate the iconic show — she is its heart. When Meredith cries, we cry. She has gone through a tremendous amount of grief in her life, but she, as Jackson Avery puts it, transforms loss into the drive to save lives. And despite her growth into a badass general surgeon, she always speaks like a friend who gathers words from the heart. Her snappy, personal language — full of affectionate phrases such as "dance it out" and "my person" — keeps the show simultaneously relevant and tender. Needless to say, Meredith's emotional presence has shaped Grey's into one of the most compelling and cherished series on prime time.
To honor everything that she's been through, we'd like to highlight the twists and turns that have helped her grow throughout the years. From her heartwarming "Pick me, choose me, love me" [2] speech to her Harper Avery triumph [3], here are the moments that have defined our dearly beloved Meredith Grey that make us all the more excited to celebrate the show's season 15 milestone. Be sure to tune in to ABC at 8/7 Central on Sept. 27 to catch the season 15 two-hour premiere of Grey's Anatomy.
Season 1, Episode 1: Finishing Her First Shift of Work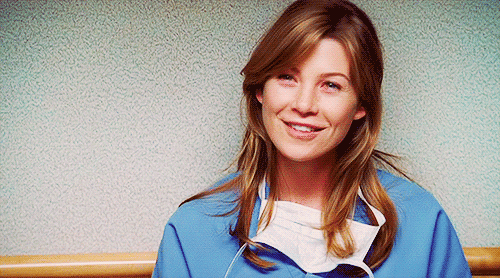 Ah, yes, the episode that started it all. The Grey's pilot leaves us with the best kind of doozy as we encounter the different characters at what was then Seattle Grace. Most of us can totally relate to those nerve-wracking first days of school and work — Grey's just adds more fun, dramatic flair for us to enjoy. Meredith's first shift is an emotional trial by fire: she learns that she inadvertently shared a one-night stand with her attending, figures out that her patient has an aneurysm, and even gets to scrub in on a surgery. And above all else, she meets the people who will forever change her life, including her person: Cristina Yang.
Season 2, Episode 5: Telling Derek "Pick Me, Choose Me, Love Me"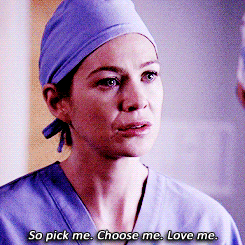 Die-hard Grey's fans will have this super emotional speech tattooed on their hearts (and maybe even reference it in their own love lives?). Meredith learns Derek still hasn't signed his divorce papers yet, so she makes a heartfelt plea detailing all the reasons she loves him. This is a pivotal scene because it's the first time we see Meredith lay her entire heart out on the line.
Season 2, Episode 17: Sticking Her Hand Inside an Open Cavity With an Explosive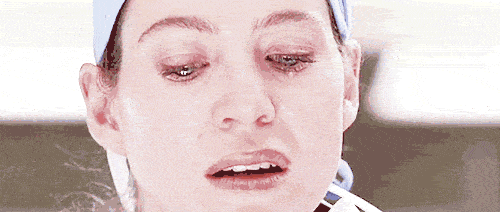 You bet I screamed when Meredith did this — she can't die, right? And oh, this was only the beginning of Meredith's many brushes with the Grim Reaper. This Emmy-nominated episode [4] features one of the scariest moments of the series, speaking to Meredith's incredible bravery in difficult times. Our titular heroine sticks her hand on a bomb inside a patient to keep it secure when the paramedic doing so runs out of the operating room. I'm forever haunted by the use of Anna Nalick's "Breathe" in the scene in which Meredith removes the bomb from her patient.
Season 3, Episode 17: Meredith Confronts Her Demons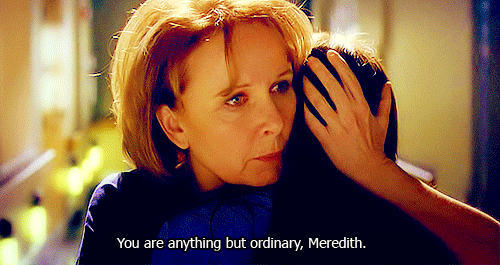 Here's another Mer vs. death battle that had me hanging on by a thread and wiping away my tears every 10 minutes or so. If you recall, Meredith ends up nearly drowning toward the conclusion of the third season. While the doctors work on her physical body, Meredith goes into an dream universe where she meets with several people from her past, including Denny Duquette and Dylan, the bomb squad leader. She also meets Ellis, who, shortly before, told her she was mediocre. Dream Ellis says to Mer that she's anything but ordinary. Ugh, I'm still reeling from my feelings 11 seasons later.
Season 4, Episode 17: Building a House of Candles For Derek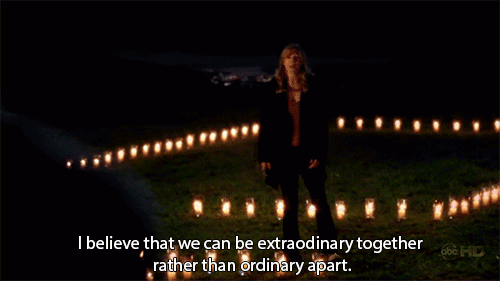 Derek might be nicknamed McDreamy, but Meredith is perhaps one of the most romantic characters on the show. While Derek is still dating Rose the nurse, he works closely with Meredith for his neurological clinical trial. They find success with their latest patient together, and Meredith decides to celebrate by pulling a huge romantic gesture [5] that involves building a house of candles for Derek.
Season 5, Episode 24: Writing Down Her Vows on a Post-It

So Grey's Anatomy [6] has successfully proven that even a small piece of stationery can make you sob tears of unadulterated happiness and devastating heartbreak. In season five, Meredith and Derek give their wedding [7] to Alex and Izzie. Running late for their appointment at City Hall, they improvise by jotting down their vows to each other on a Post-It. Though the gesture is small, it's life-changing. The iconic sticky note has become one of the biggest symbols in the show, last seen in season 14 when Meredith buries it in her drawer beneath some clothes with Derek's ferry cap.
Season 6, Episode 4: Donating Part of Her Liver to Thatcher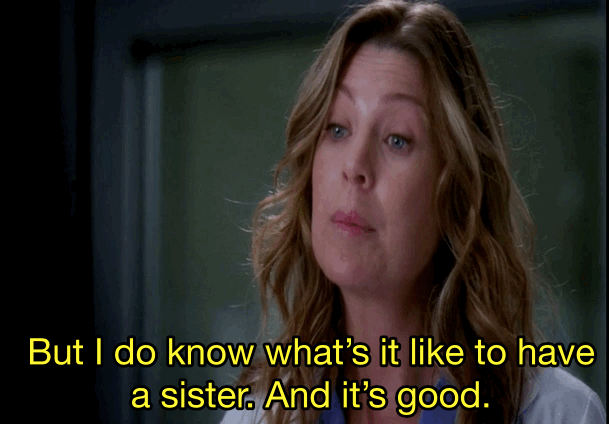 Meredith and her father, Thatcher, don't share the easiest relationship. When he needs a liver transplant, Lexie asks her big sister to consider donating part of her liver to their father. Mer comes through for Little Grey, referring to Thatcher as "the guy who used to pour my cereal," but also adding that she knows what it's like to have a sister. Her support for Lexie reflects the surgeon's compassion as well as her willingness to do anything for the people she cares about. No matter how dark and twisty she claims to be, Meredith is a loving big sister at heart, and I really love seeing this side of her.
Season 8, Episode 10: Adopting Zola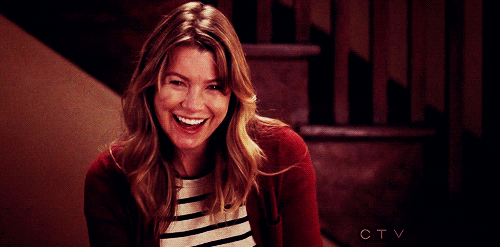 Welcoming Zola into the family marks a new chapter in Meredith's life. During Zola's adoption process, Meredith and Derek spend some time apart. Meredith's career is also on the rocks — she recently gets fired for altering the Alzheimer's clinical trial to help Dr. Webber's wife get medicine. Picking up on these red flags, their social worker tells them to consider moving on but appears the very next day with the news they received full custody of Zola. I'm not crying . . . you're crying!
Season 11, Episode 21: Letting Derek Go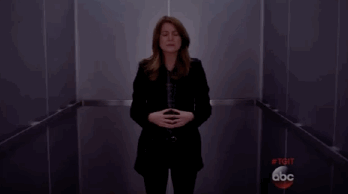 I still can't handle this moment even three seasons later just because it's so emotionally raw. "Chasing Cars" playing in the background more or less means fans have to wade through emotional shambles. After getting struck by a car, Derek is soon pronounced brain-dead. Through tears at his bedside, Meredith tells her husband it's OK for him to go. This woman is the embodiment of strength!
Season 12, Episode 2: Meredith Gets a Promotion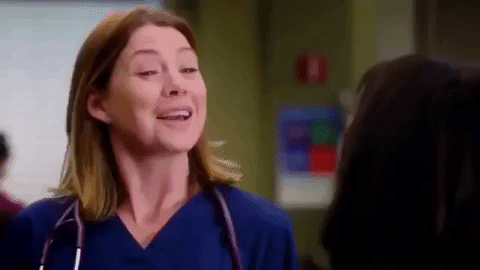 Don't mind me — I'm just screaming because here, my favorite dark and twisty soul gets a well-deserved promotion for all the hard work she's put into her career! Dr. Bailey breaks the news by explaining that when Owen and Richard were chief, they had her. She appoints Meredith as chief of general surgery, saying, "Because you deserve it. Because you can take it. Because I leaned on you, and you held me up."
Season 12, Episode 3: Asking For Fair Pay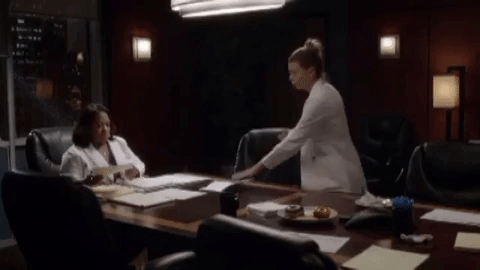 Fair pay remains a relevant a topic as ever, and this episode showed the importance of fighting for your worth in the workplace. Being the good sisters they are, Maggie and Amelia point out to Meredith that she's getting low-balled. The new chief of general surgery musters up the courage to talk to Dr. Bailey about the pay she deserves, to which her boss calmly says, "I can make that happen."
Season 12, Episode 4: Meredith Teaches the Interns About Compassion
Meredith channels her recent experience with her husband's death into teaching the interns about how to talk to the families of the deceased. It's a tender, heartfelt moment when she taps into her own personal life to help her students become better doctors and people. She tells them they're forever changing people's lives in the moment, for example, they go from wife to widow.
Season 12, Episode 9: Forgiving Her Attacker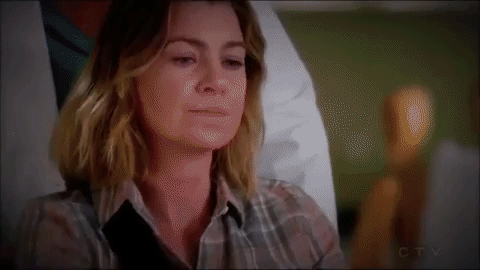 What's great about Grey's is that it helps us feel hope even as scary, inexplicable things happen in the world. It teaches us about forgiveness and change in the face of darkness. Here, the general surgeon becomes severely incapacitated after getting attacked by a patient in a fugue state, enduring everything from broken ribs to a collapsed lung. When Lou, her attacker, reaches out to talk, she accepts his offer and allows him to apologize to her in front of his wife and kids. This is right after Richard takes a walk with her, wisely telling her that forgiveness is a powerful thing (in the context of Derek's death and Amelia).
Season 14, Episode 7: Winning the Harper Avery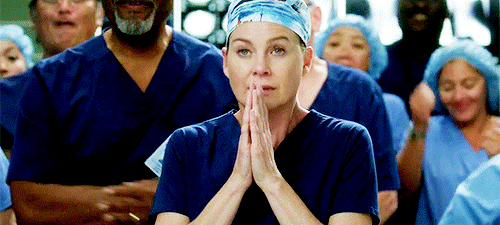 Enough said, right? Winning the Harper Avery is a huge leap for Meredith's career, to say the very least. But what's truly heartwarming isn't the win itself, but all of her friends celebrating her victory as she receives the news.
Season 14, Episode 17: Being the Girl at the Bar Again
After meeting a charming transplant patient, Meredith confesses to Alex that she feels something for the first time since Derek. The episode ends with a shot of her as the girl at the bar when she met Derek. Season of love, I'm ready!
Check Out the Season 15 Trailer Below!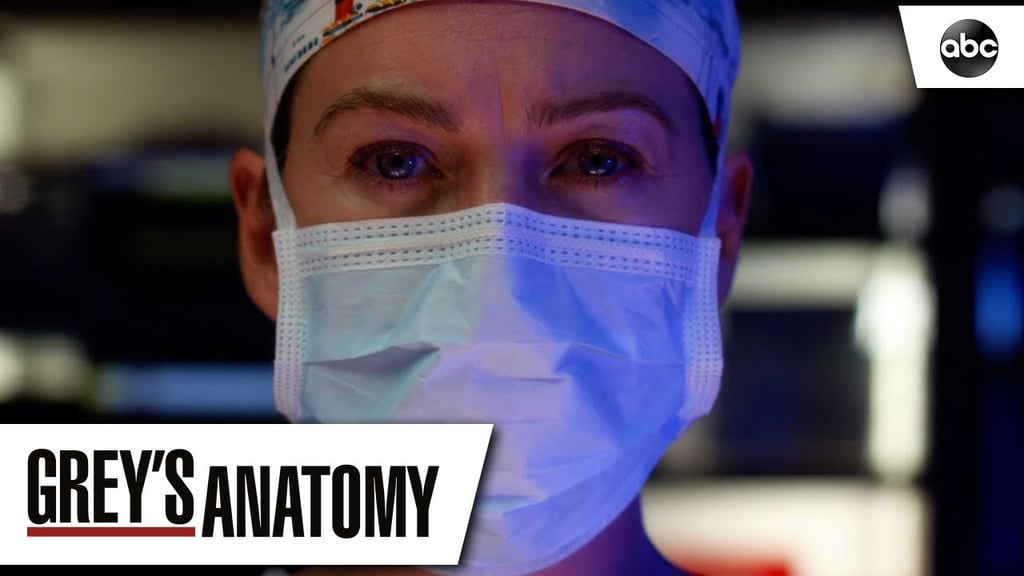 For more on Grey's Anatomy [8], click HERE! [9]