Best Movie Couples of 2011
Who Is the Hottest Movie Couple of 2011?
Love was in the air and all over the big screen in 2011 as we watched a myriad of movie couples fall for each other. But which twosome is your favorite? This is a tough one — there are couples we've gotten attached to over the past few years, like Edward and Bella or Ron and Hermione, but there are also new pairings whose onscreen love stories are so sweet that it'd be tough to pass them over. Oh, and if you're a Robert Pattinson fan, the decision is even tougher — he made the poll twice! Vote now and choose the hottest movie couple of the year.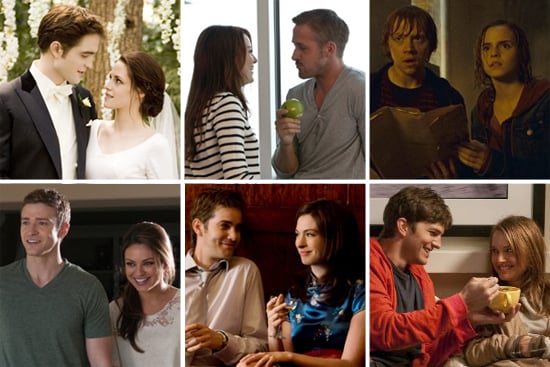 Photo courtesy of Summit Entertainment, Warner Bros., Focus Features, and Paramount Pictures