Best Movie Villains of 2010
Who Is the Best Movie Villain of 2010?
It's fun to look up to heroes and heroines of our favorite movies, but today I'd like to pay homage to the bad guys. From a stuffed bear with a mean streak to one of the most iconic horror movie monsters of all time, 2010 brought a wide array of villains to the big screen. Now it's up to you to decide — who is the best movie villain of 2010?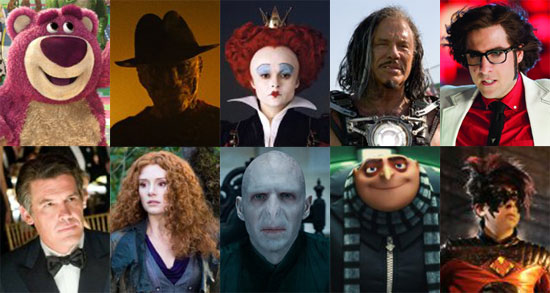 Don't forget to vote on all of my Best of 2010 polls!