Between its original films and the slew of amazing titles it acquires from other studios, Netflix has a wide enough selection of movies that everyone is sure to find something they like! From viral originals like Bird Box [1] and To All the Boys I've Loved Before [2] (and at least one sequel on the way [3]) to its monthly slate of new acquisitions [4], the streaming platform always has something new to watch.
Some of the current crop of films on Netflix, such as Roma [5] and Black Panther [6], have been getting serious award season buzz [7]. Others are older, or just a really fun watch! No matter what you're in the mood for, we've got you covered. We've rounded up a wide variety of the best movies on Netflix right now to satisfy all your rainy-day or night-in needs!
Bird Box
Netflix's viral thriller follows a mother and her children as they attempt to flee to safety after an unseen monster decimates the population. The only catch? Seeing the monster spells death — so they have to be blindfolded.
Watch Bird Box on Netflix. [8]
Black Panther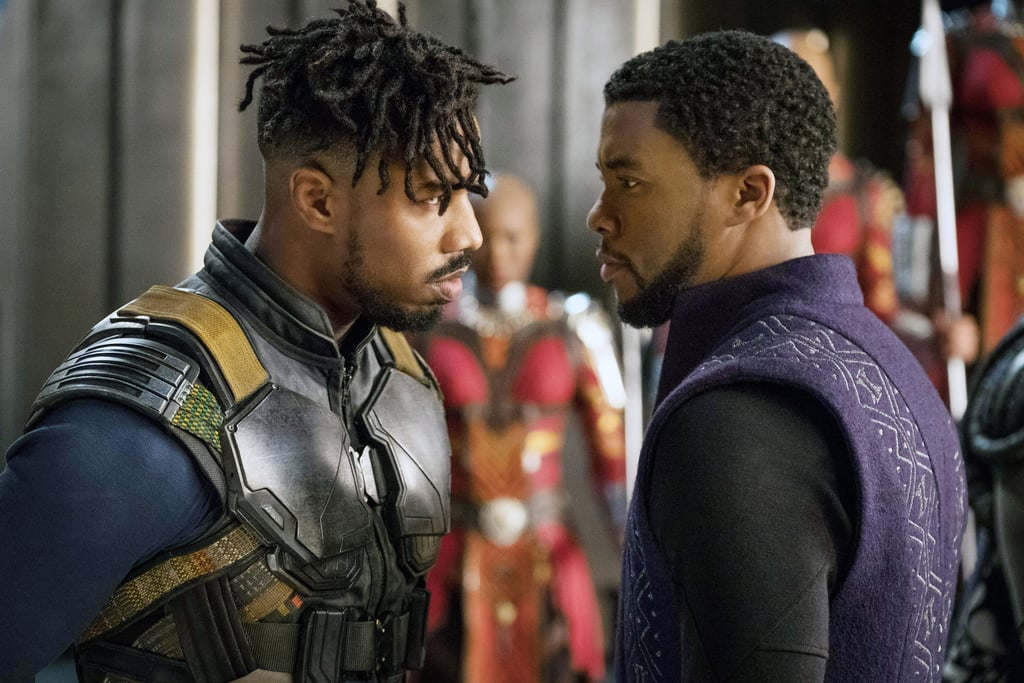 In a landscape overflowing with superhero movies, Black Panther [9] stands out as just a really excellent movie, full stop. When a young prince unexpectedly ascends to the throne of the advanced, secretive nation of Wakanda, he finds himself facing a rival he didn't even know existed and coming to terms with a family legacy no one predicted.
Watch Black Panther on Netflix. [10]
Clouds of Sils Maria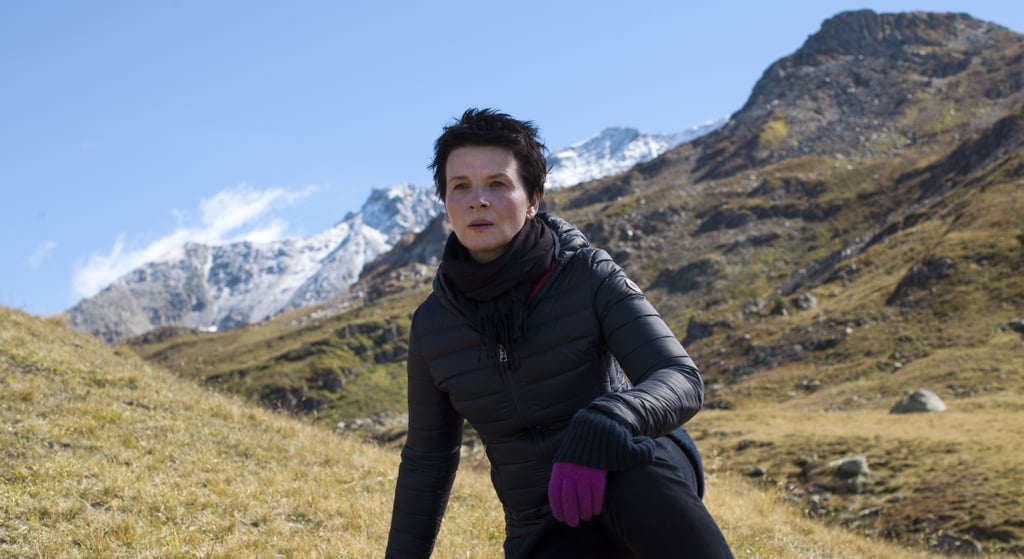 A veteran actress agrees to star in an adaptation of the very play that launched her career decades earlier. But this time, she plays the older woman rather than the ingenue, which forces her to reflect on who she is and who she used to be.
Watch Clouds of Sils Maria on Netflix. [11]
Coco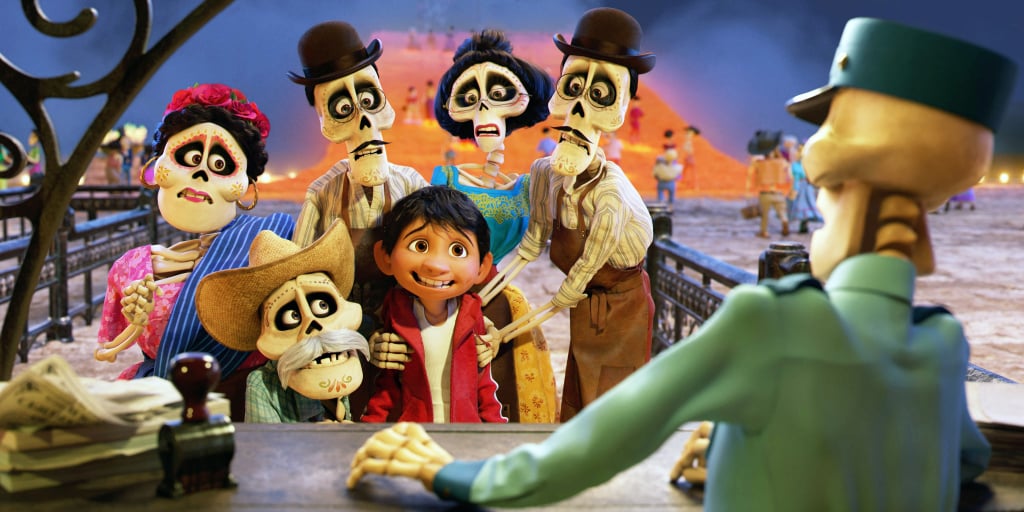 Set in the most vibrant underworld you'll ever see, the film takes as its centerpiece the Mexican rituals of the Day of the Dead. A young boy who hides his love for music from his family accidentally gets stuck in the underworld and goes on an adventure to get his lost ancestor's blessing so he can go home before it's too late.
Watch Coco on Netflix. [12]
The Dark Knight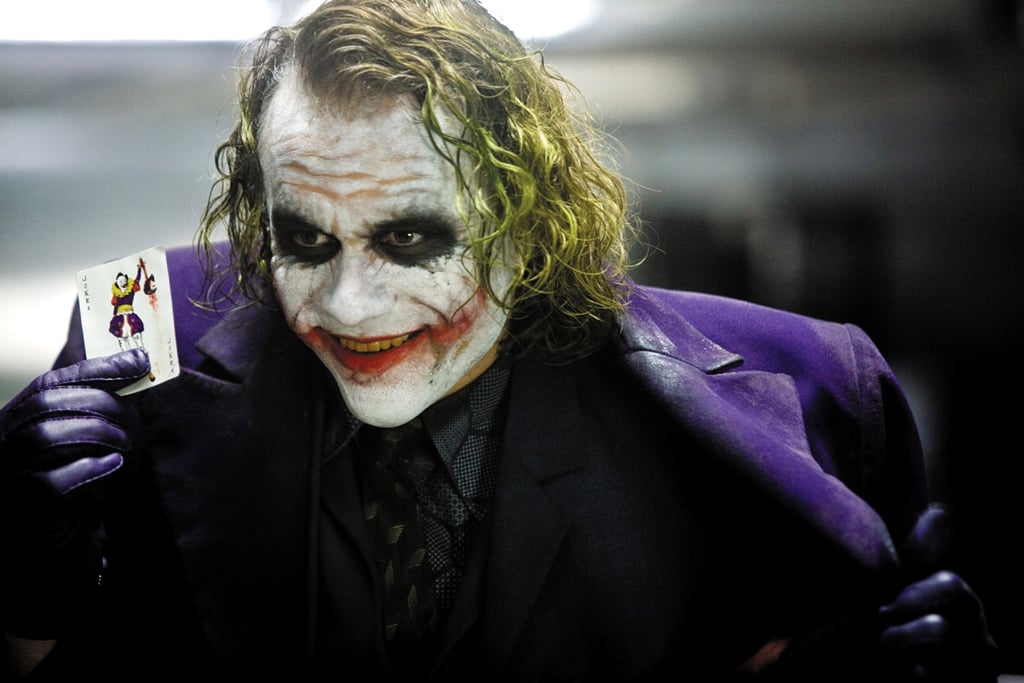 Still one of the greatest superhero movies of all time, The Dark Knight meditates on the nature of heroism and the moral lines we cross in the name of "doing right." At the center of the chaos is the late Heath Ledger [13]'s indelible madman Joker, who sets the world on fire just to watch it burn.
Watch The Dark Knight on Netflix. [14]
Definitely, Maybe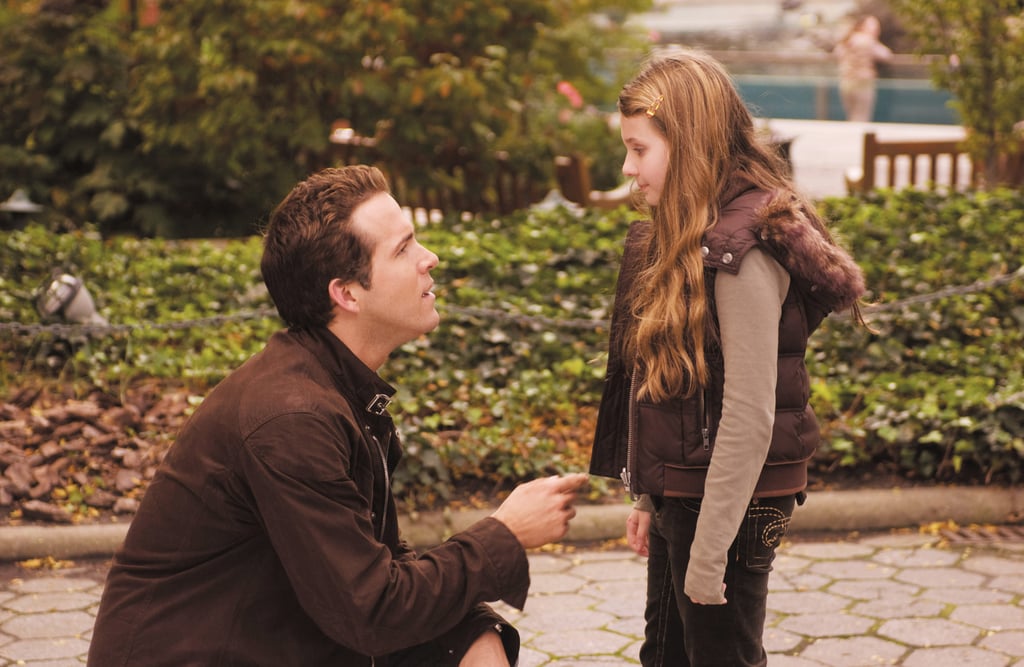 It's a cute mystery and a rom-com all in one. After his divorce, a young dad finally gives in to his daughter's pleas to tell her about him and her mother — but he tells her about three of his loves and she has to figure out which one is actually her mother.
Watch Definitely, Maybe on Netflix. [15]
Dumplin'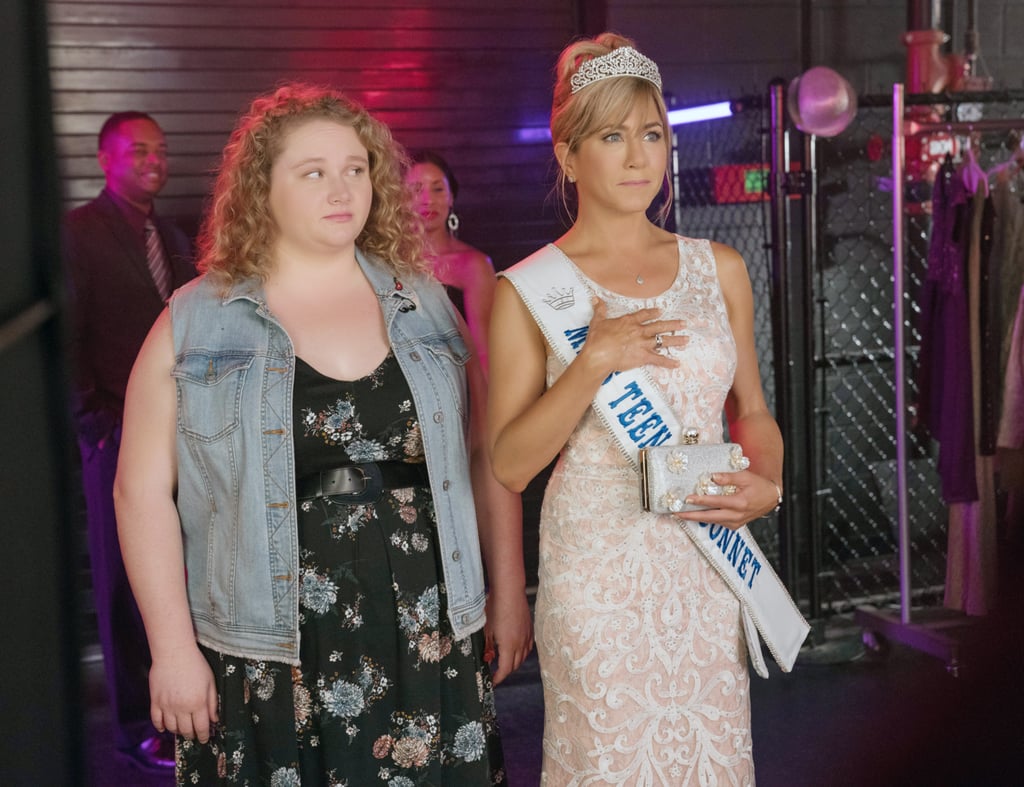 A pageant mom and her rebel daughter are at odds in this Netflix original. Willowdean enters her mom's beauty pageant just to prove a point, but both women end up learning something about themselves and each other.
Watch Dumplin' on Netflix. [16]
Eternal Sunshine of the Spotless Mind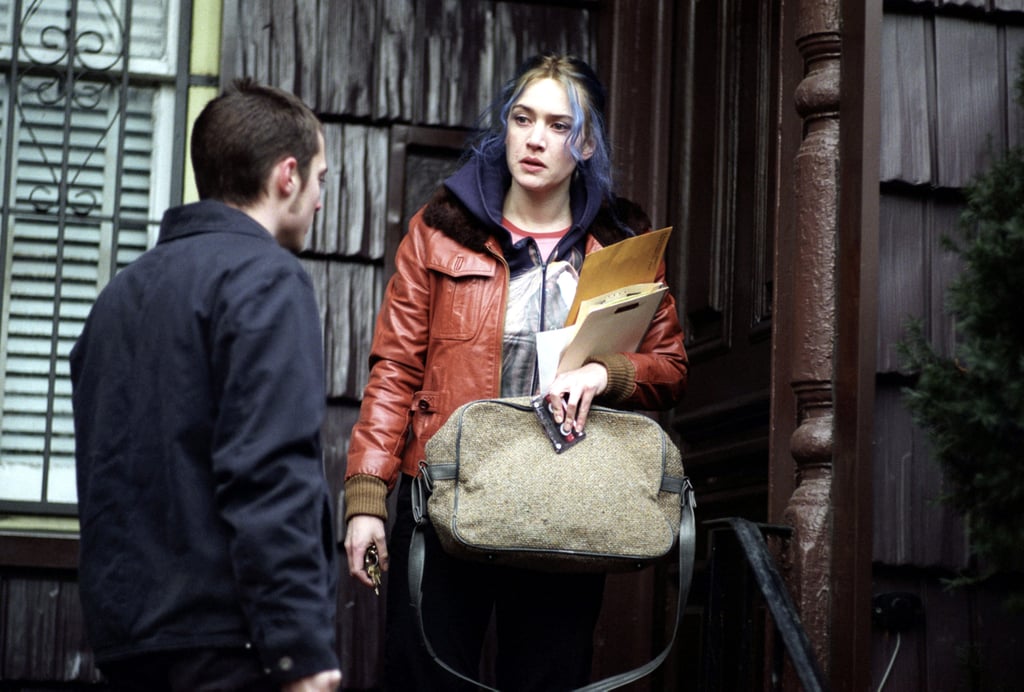 The couple at the center of this dark comedy take "moving on after a breakup" to the extreme. After a painful split, the couple choose to undergo a procedure to remove their memories of the relationship.
Watch Eternal Sunshine of the Spotless Mind on Netflix. [17]
The Guernsey Literary and Potato Peel Pie Society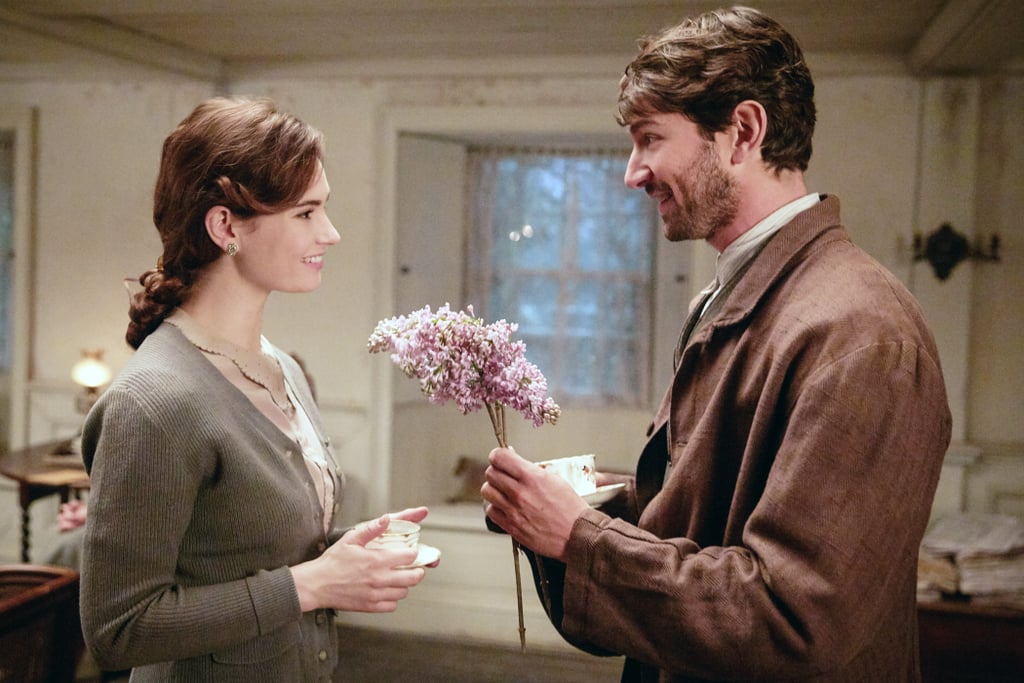 A successful author visits a small village after World War II after corresponding with one of the members of their book club. When she arrives, however, she learns the true nature of the villagers' activities during the German occupation and uncovers a heartbreaking secret they've been carrying.
Watch The Guernsey Literary and Potato Peel Pie Society on Netflix. [18]
Hercules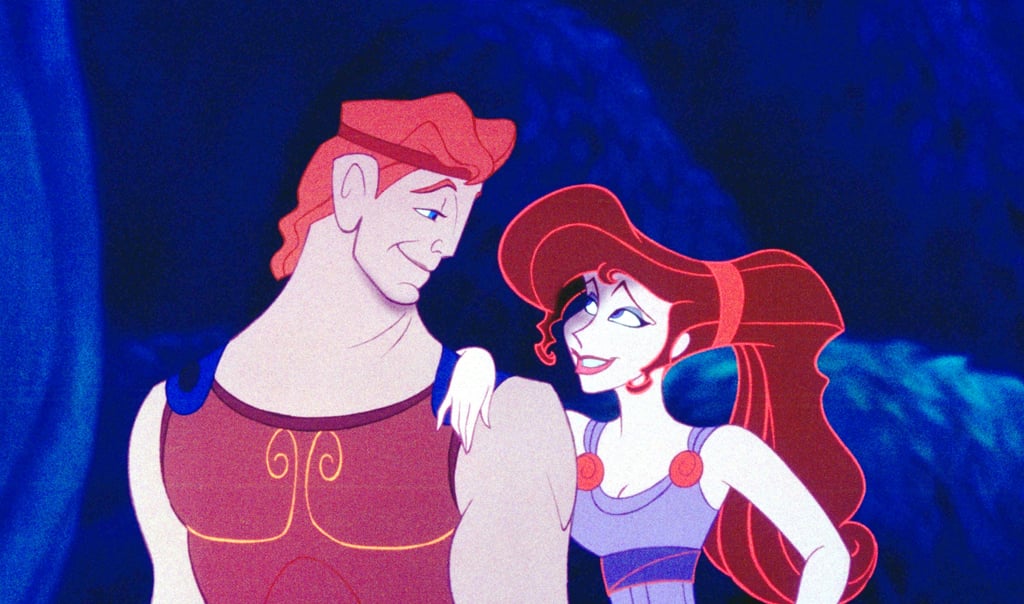 Disney's animated musical take on Greek mythology might take some liberties, but when they're this much fun, no one is going to object! The kidnapped demigod Hercules sets out to become a hero on Earth so that he can return to his godly home on Mount Olympus, but the god of the underworld has a few tricks up his sleeve to stop the hero from rising.
Watch Hercules on Netflix. [19]
Her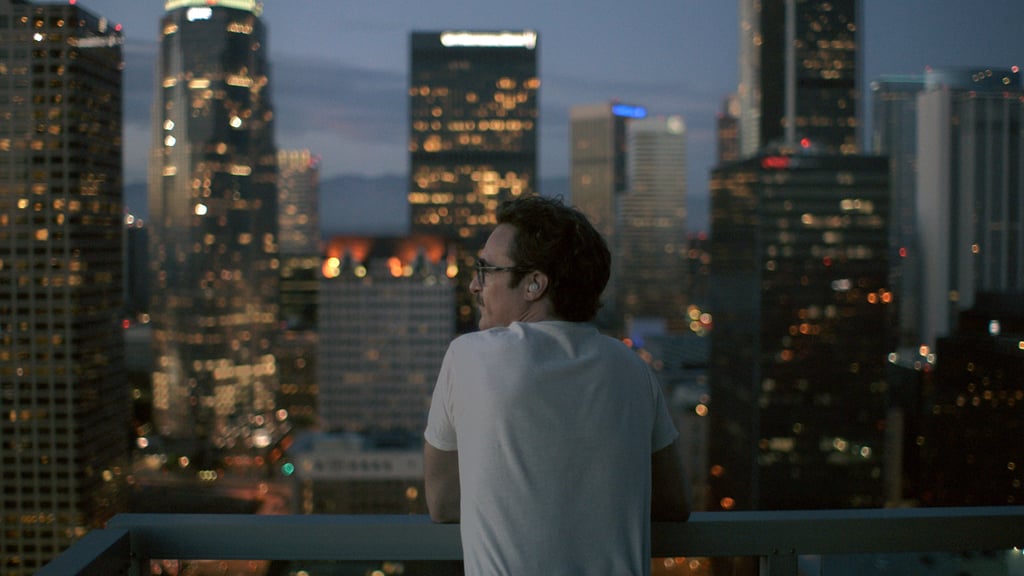 A futuristic and odd romance unfolds in this bittersweet film about a lonely writer in the future. He slowly develops a "relationship" with a Siri-like AI, puzzling everyone around him.
Watch Her on Netflix. [20]
In Bruges
A pair of hitmen find themselves stranded in Bruges, Belgium, as they hide out after a job gone wrong. As one of them chafes at the old-fashioned city, the other feels more at home than ever.
Watch In Bruges on Netflix. [21]
The Princess Diaries 2: Royal Engagement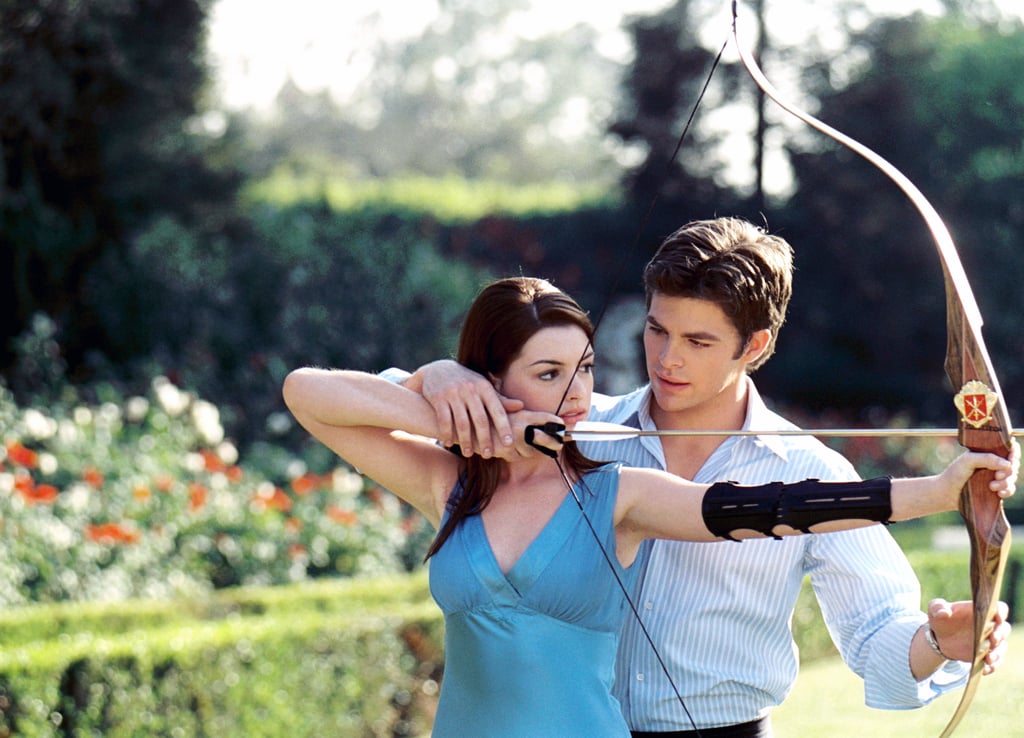 The charming rom-com sequel finds Princess Mia in an unexpected conundrum: she has 30 days to find a husband, or she has to forfeit the throne. Mia is able to find a kind duke for an arranged marriage, but there's the slight problem of the growing attraction between her and her roguish rival Lord Nicholas.
Watch The Princess Diaries 2: Royal Engagement on Netflix. [22]
Jiro Dreams of Sushi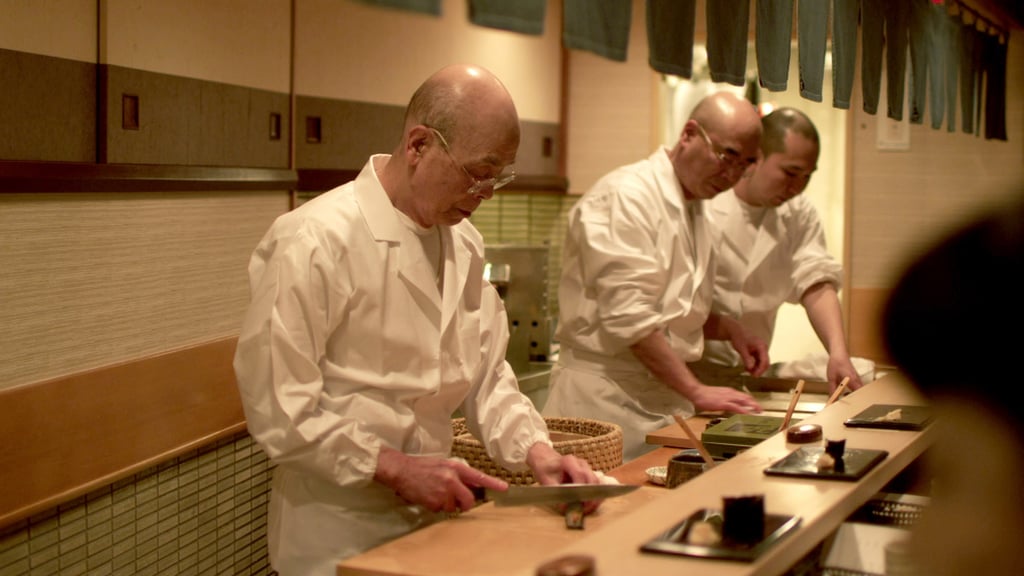 Master sushi chef Jiro Ono owns one of the most sought-after restaurants in Tokyo. The documentary tells the story of his career and his family's legacy.
Watch Jiro Dreams of Sushi on Netflix. [23]
The King's Speech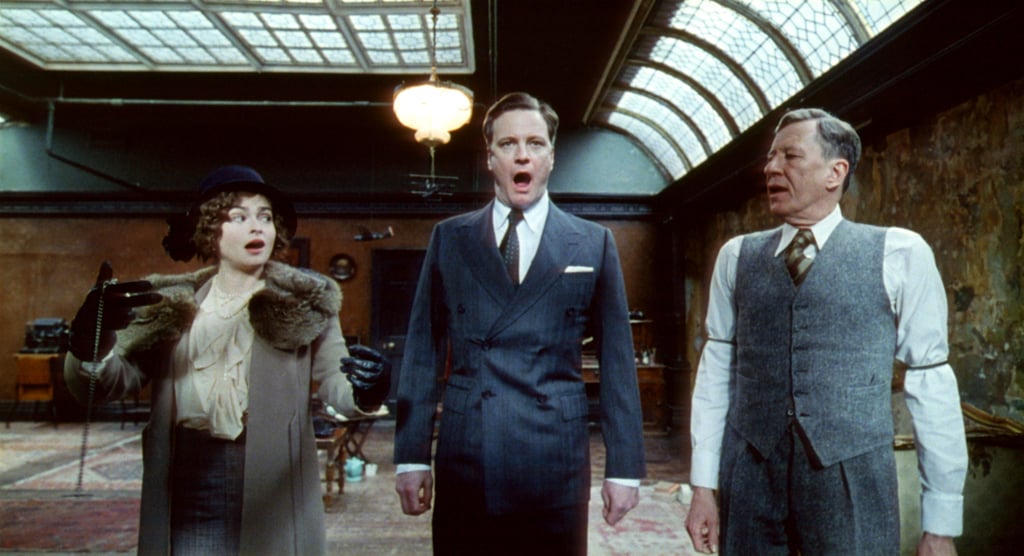 Britain's King George VI struggled with a stutter all his life — not a great trait for a king expected to make public speeches. Enter Lionel Logue, an Australian speech therapist who uses unorthodox techniques to help the king find his voice.
Watch The King's Speech on Netflix. [24]
Mamma Mia!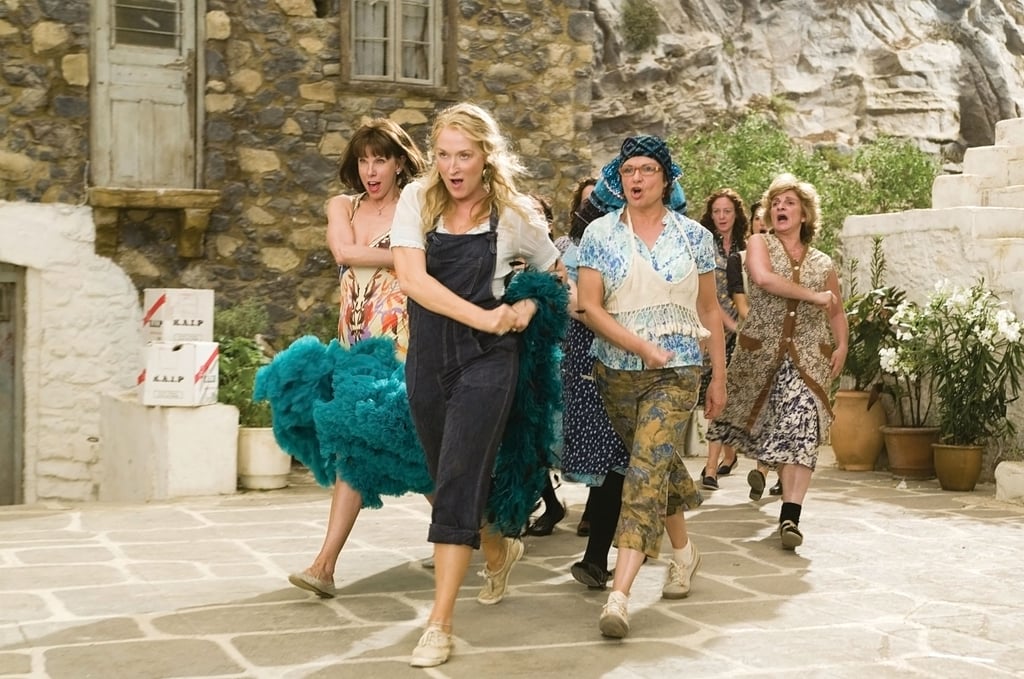 Raised by a single mother, a bride-to-be discovers her mother's old diaries and learns that she has three possible fathers. When she secretly invites all three to her wedding [25] on a Greek island, hijinks, romance, and ABBA songs ensue.
Watch Mamma Mia! on Netflix. [26]
Monty Python and the Holy Grail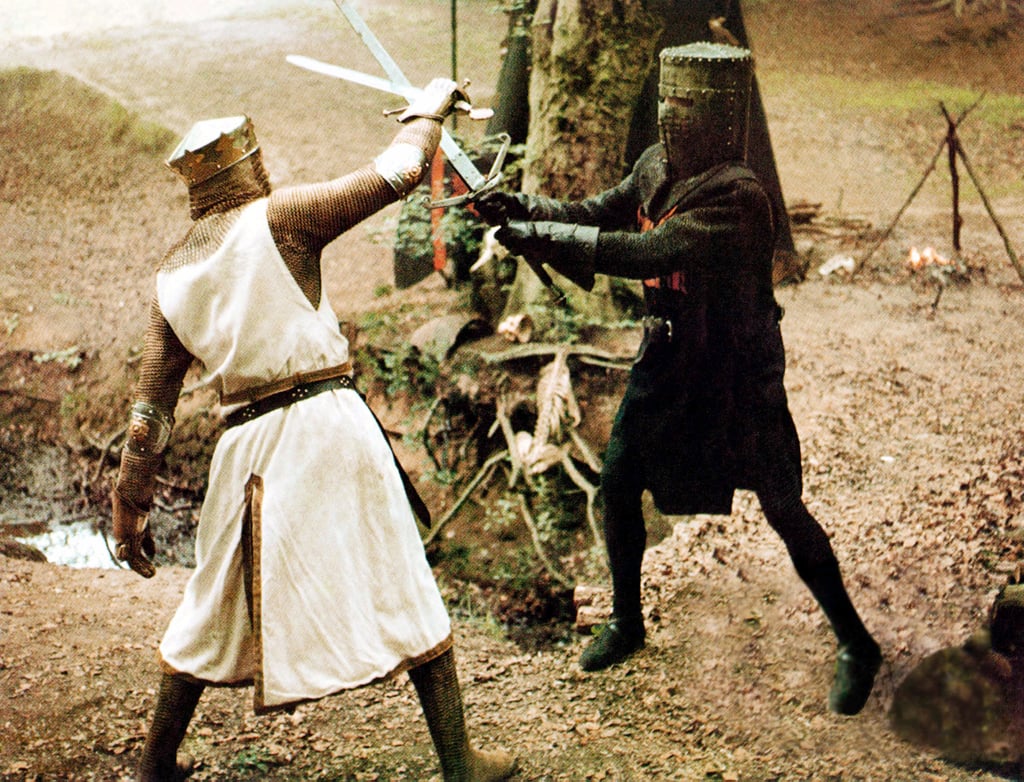 The superquotable comedy is a hilarious parody of the legends of Camelot. King Arthur and his knights seek the Holy Grail but are faced with an increasingly ridiculous series of obstacles.
Watch Monty Python and the Holy Grail on Netflix. [27]
Roma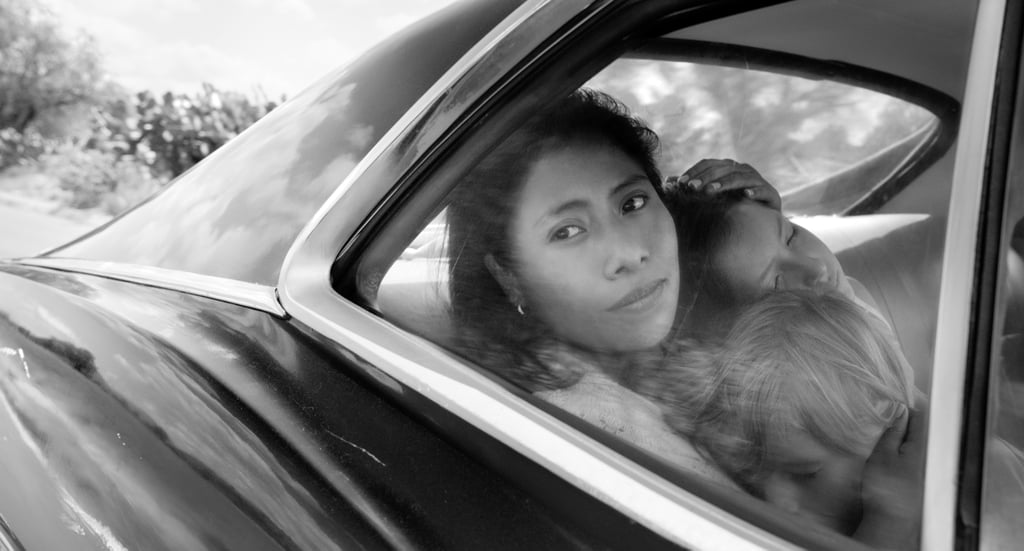 The award-season favorite is set during the political upheaval of 1970s Mexico. While dealing with personal struggles of her own, a domestic worker's life becomes entangled with that of her employers.
Watch Roma on Netflix. [28]
Set It Up
A pair of overworked executive assistants team up in a quest to get themselves some downtime by setting up their bosses romantically. Along the way, the mismatched duo grow closer and start to realize that a different romance might be blossoming too.
Watch Set It Up on Netflix. [29]
13th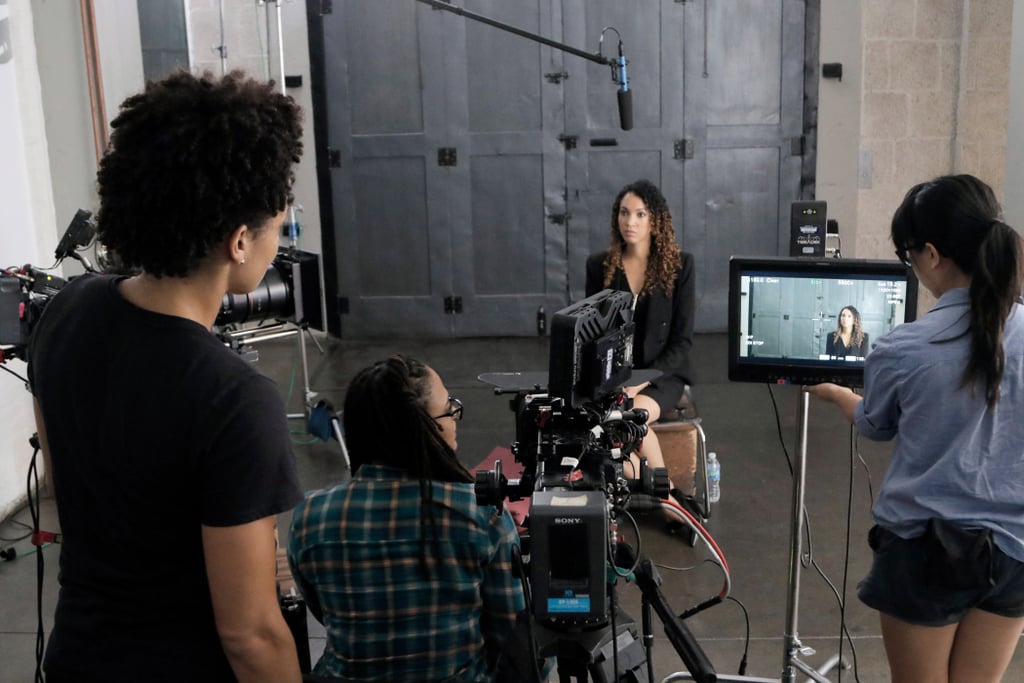 Ava DuVernay [30] again tackles race in America with a thoughtful documentary titled after the 13th Amendment. Through interviews and research, she explores the overrepresentation of black people in the prison system.
Watch 13th on Netflix. [31]
The Theory of Everything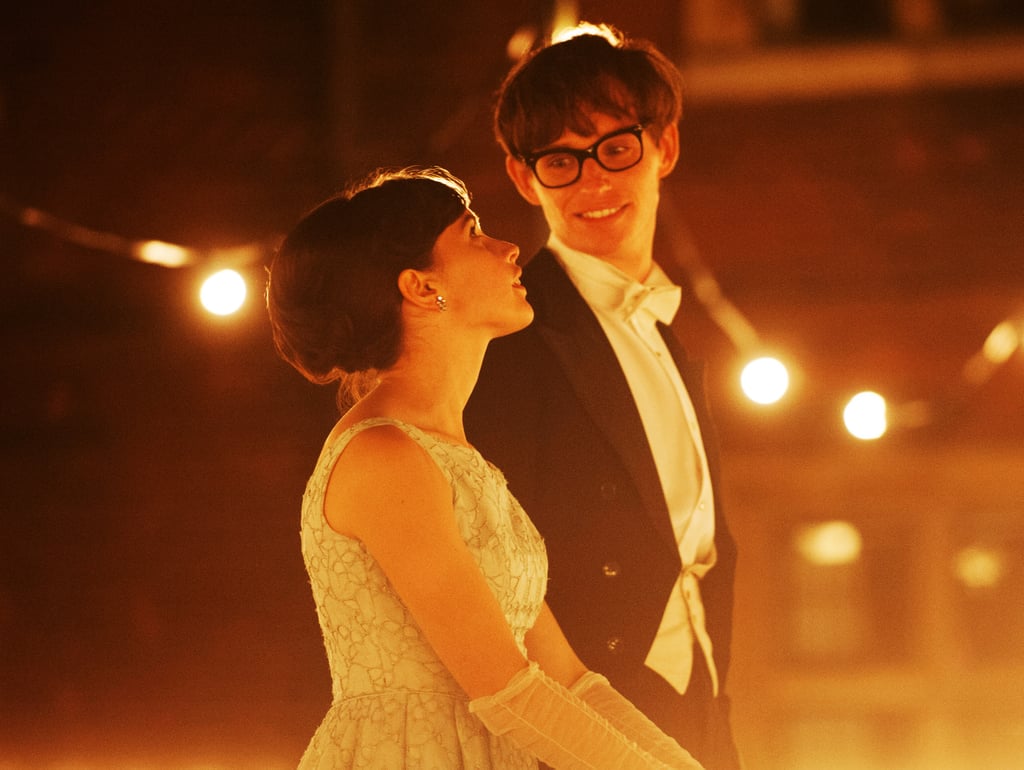 This biopic chronicles the early years of Stephen Hawking and his romance with his first wife, Jane. Of course, a heartbreaking diagnosis changes their future but does not impede his pursuit of knowledge.
Watch The Theory of Everything on Netflix. [32]
Thor: Ragnarok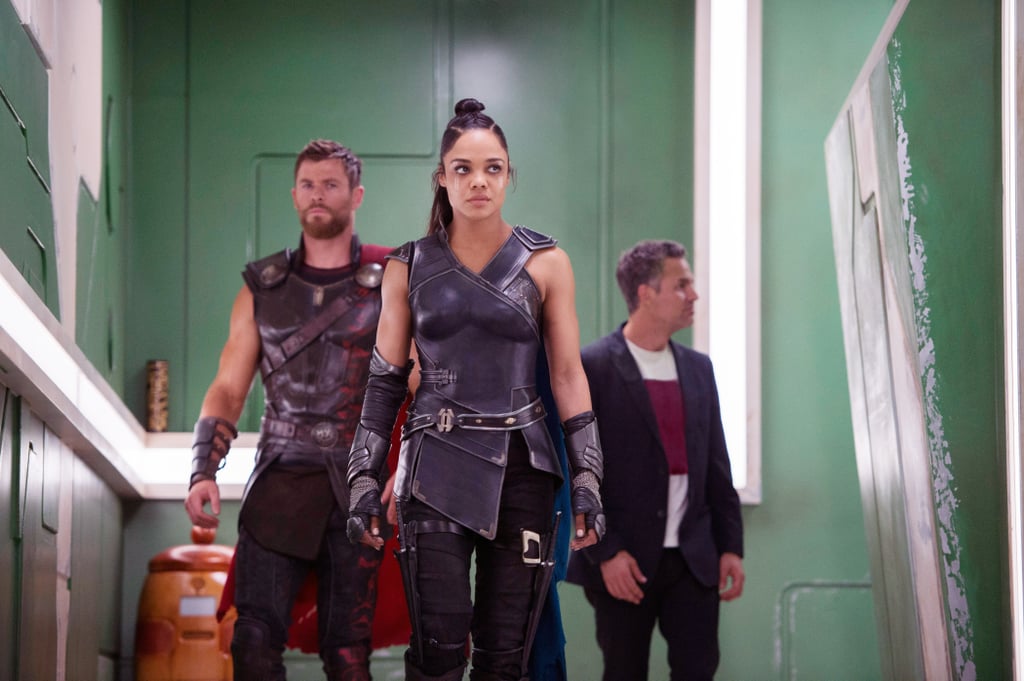 Quirky and epic, the third Thor movie blows up everything we knew before. Thor teams up with his brother Loki, fellow Avenger Bruce Banner, and Asgardian warrior Valkyrie to defeat the seemingly invincible goddess Hela.
Watch Thor: Ragnarok on Netflix. [33]
To All the Boys I've Loved Before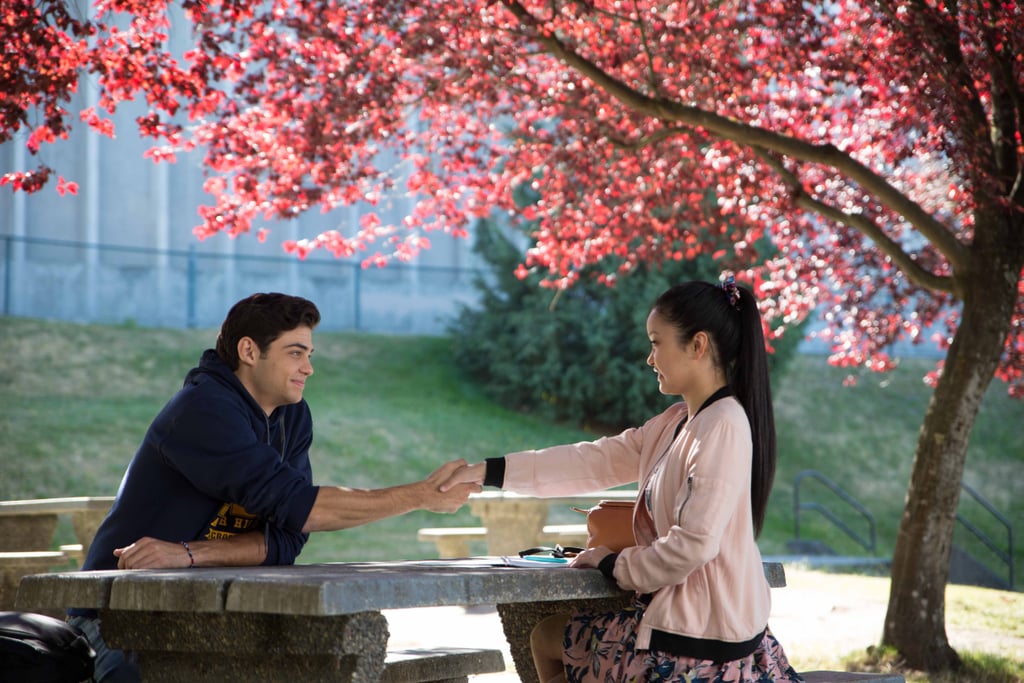 After her secret love letters get leaked, a teenage girl enters into a fake relationship pact with her popular ex-crush. The longer they pretend, though, the more real it all becomes.
Watch To All the Boys I've Loved Before on Netflix. [34]
The Breakfast Club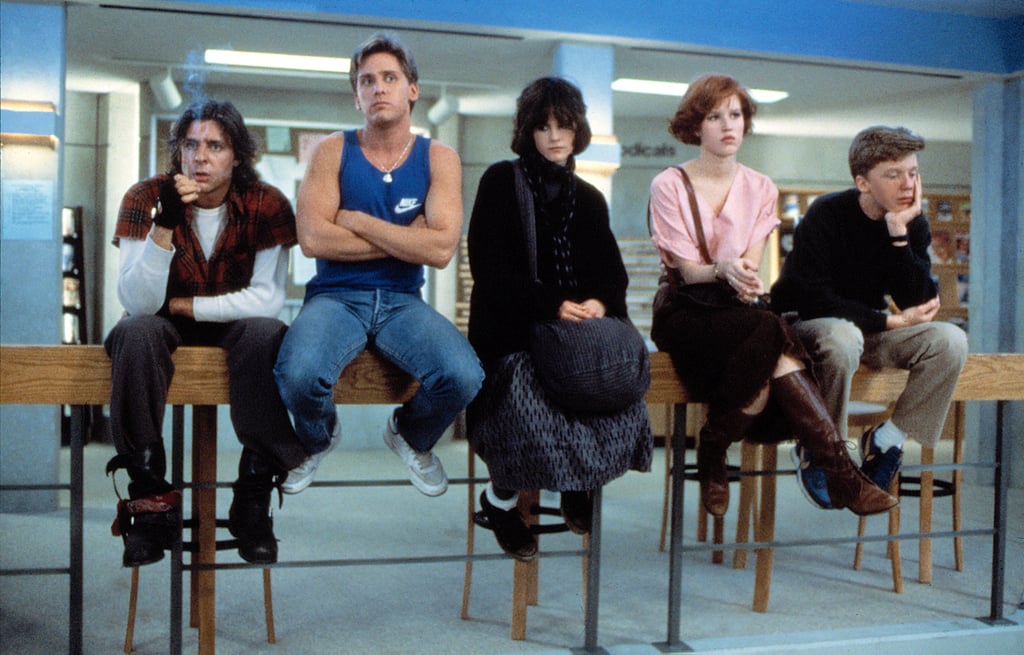 The John Hughes teen comedy classic is set over the course of a single day in detention. Five teenagers, all from different cliques, are stuck together and find out they have a lot more in common than the high school social hierarchy would have them think.
Watch The Breakfast Club on Netflix. [35]
Mulan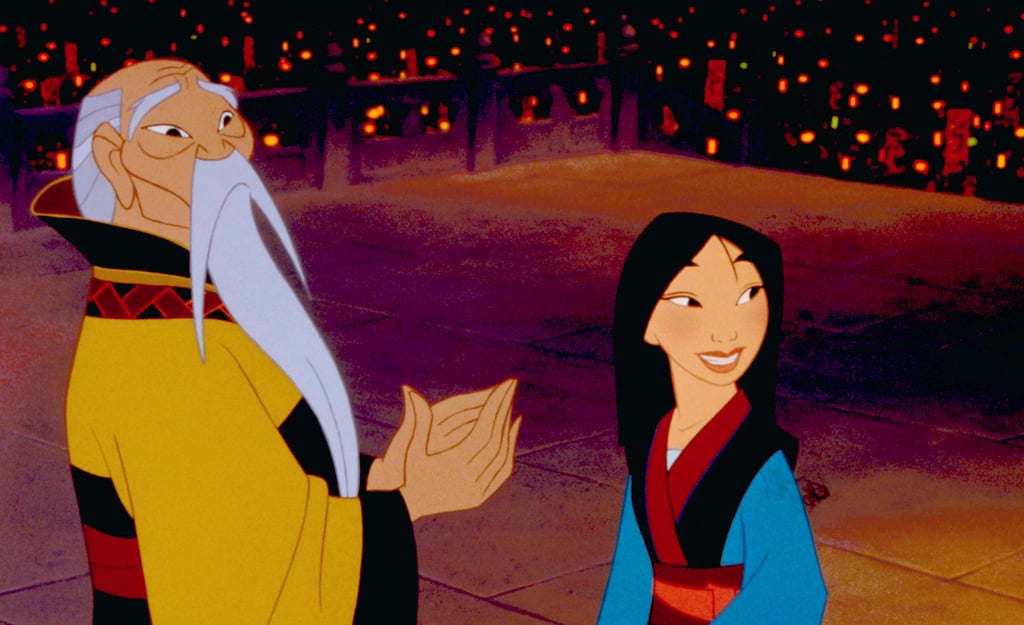 To save her aging father from an army summons, Mulan disguises herself as a man and joins the army to battle the Hun invaders. Although she earns the respect of her battalion — and their handsome captain — her secret threatens to unravel it all.
Watch Mulan on Netflix. [36]
Schindler's List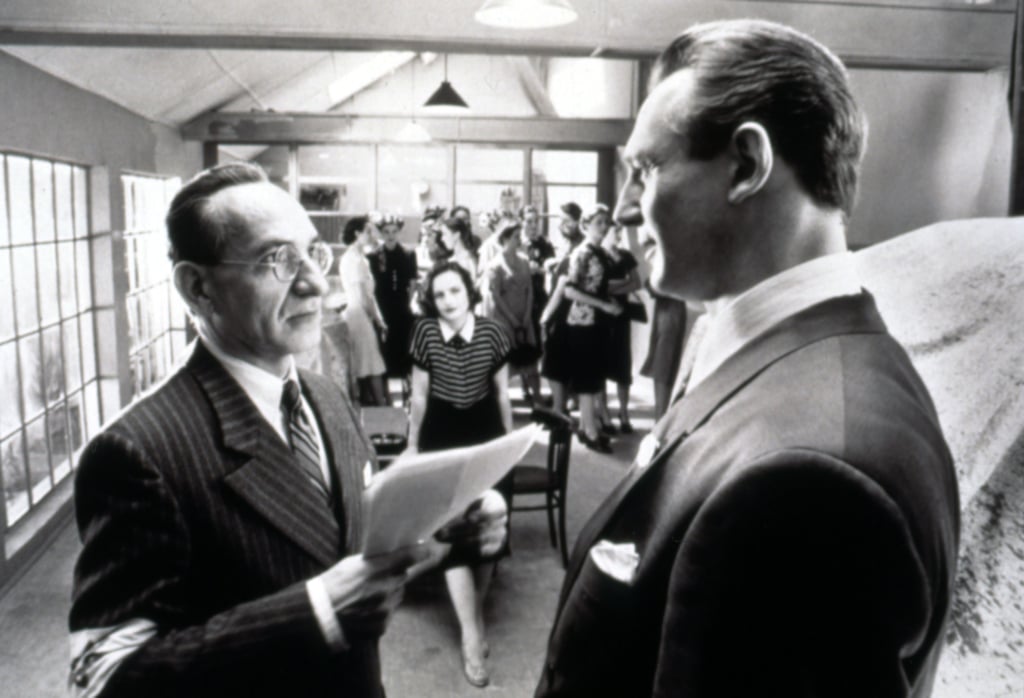 In the black-and-white classic, a businessman in Poland becomes horrified by the increasing hostility toward his Jewish workers. In order to save them, he employs over a thousand Polish Jews in his factories, putting himself in danger and attempting to hide his true intentions from the Nazis.
Watch Schindler's List on Netflix. [37]
The Truman Show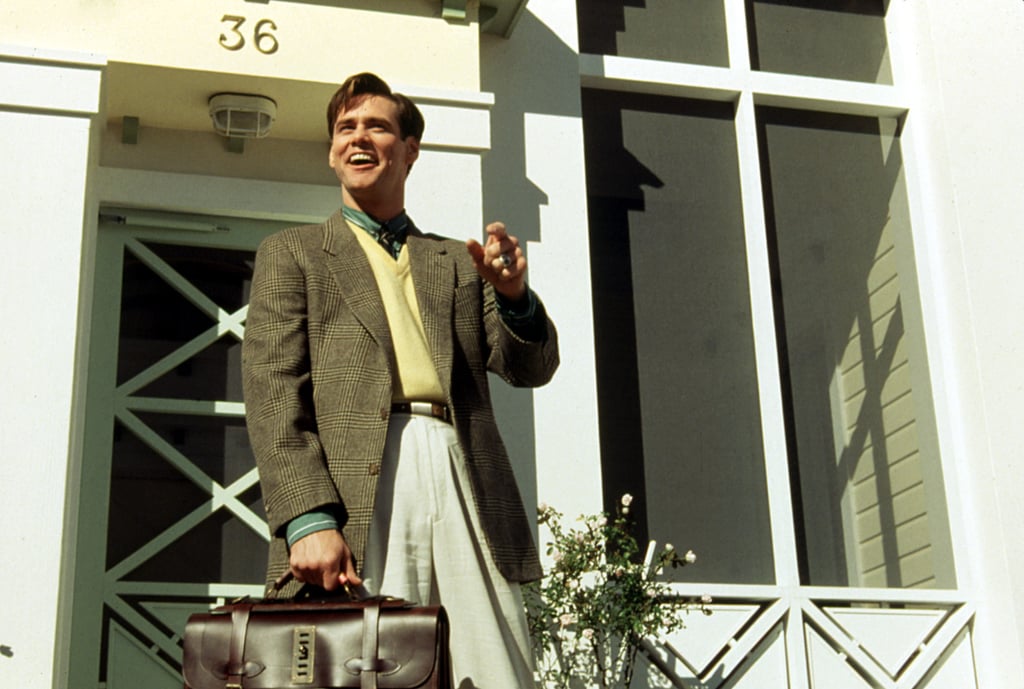 A perfectly ordinary man leads a perfectly ordinary life — or so he thinks. In reality, his entire life has been a reality TV show and everyone in it is an actor playing a part, until his curiosity leads him to slowly discover the truth.
Watch The Truman Show on Netflix. [38]
Always Be My Maybe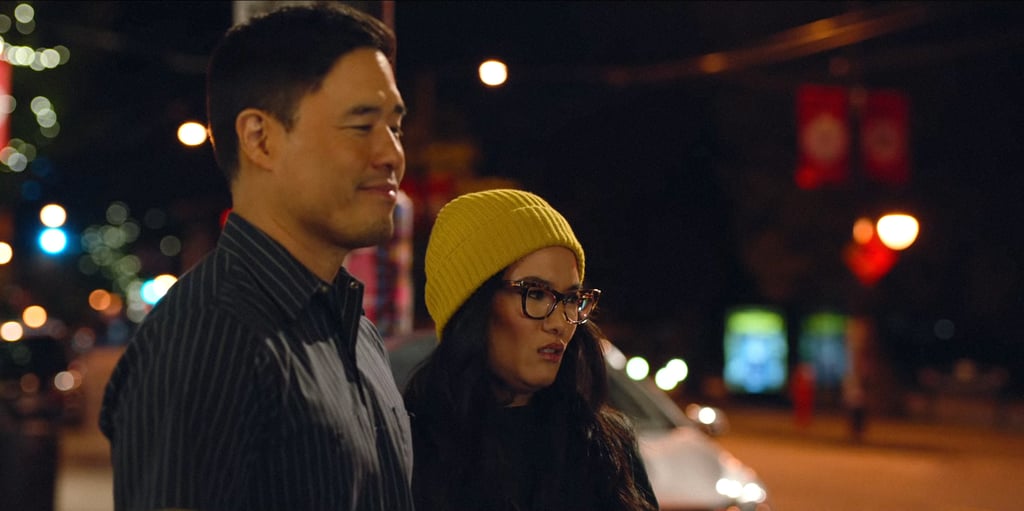 Celebrity chef Sasha finds herself reuniting with childhood best friend Marcus, an HVAC tech and musician, 16 years after they had a falling out. They find their way back to each other while confronting the misconceptions they've both held on to (and Keanu Reeves [39]).
Watch Always Be My Maybe on Netflix. [40]
Billy Elliot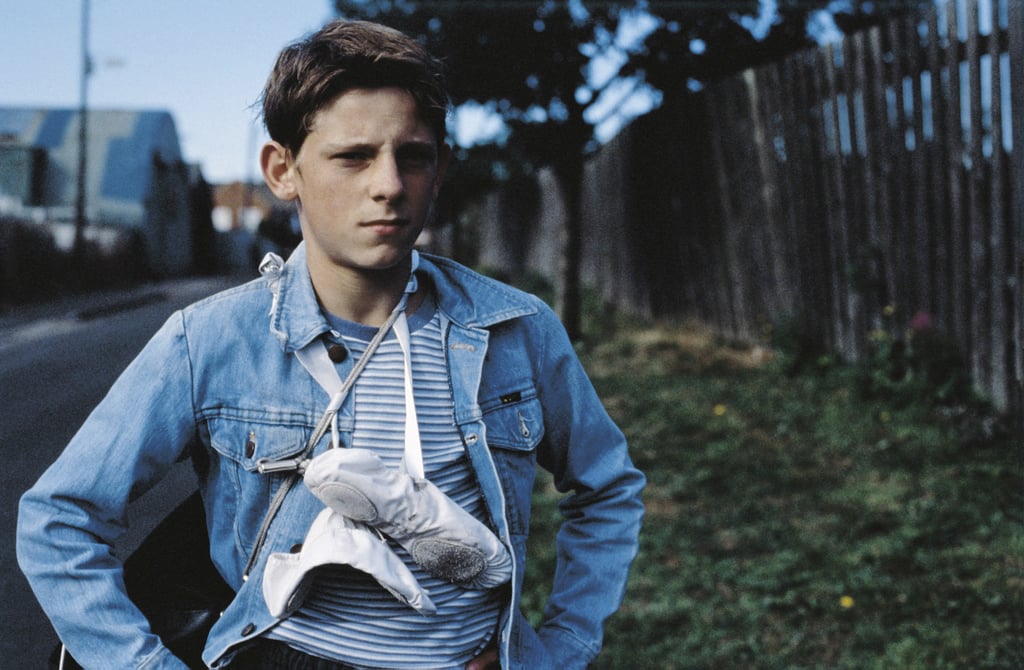 Amid a coal miners' strike in working-class 1980s Britain, a boy desperately wants to trade his boxing lessons for ballet classes. Despite his natural talent, he faces an uphill climb against the biases of the town and his own family.
Watch Billy Elliot on Netflix. [41]
Hairspray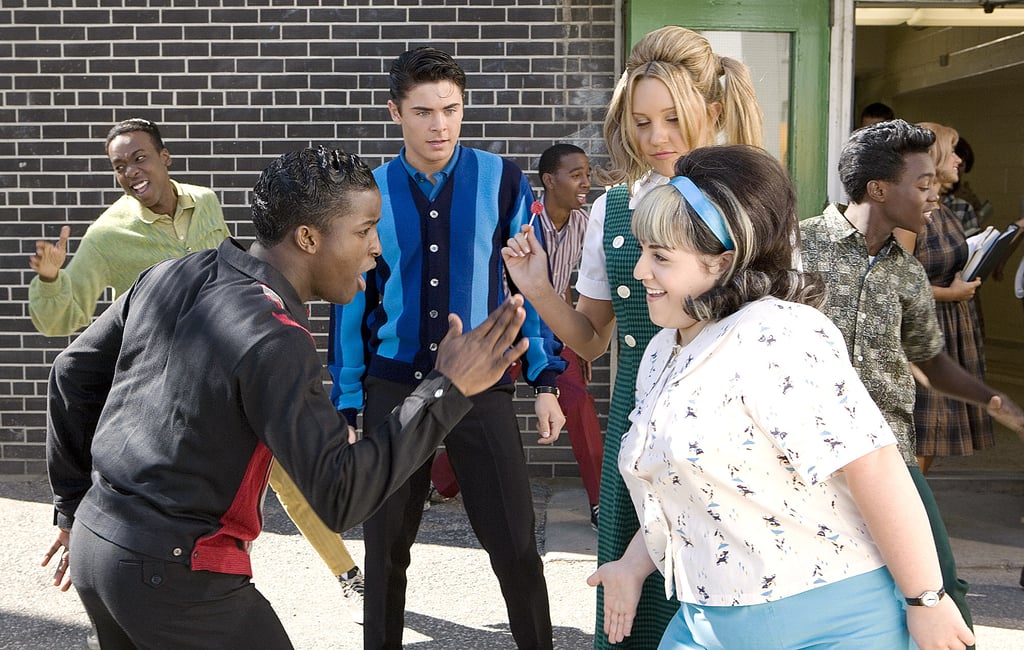 A bighearted, hilarious musical with a message, Hairspray tells the story of a dance-loving teen in 1960s Baltimore who dreams of getting on her favorite local TV show but sets her dream of stardom to the side to ally with black performers in hopes of integrating the show.
Watch Hairspray on Netflix. [42]
Saving Mr. Banks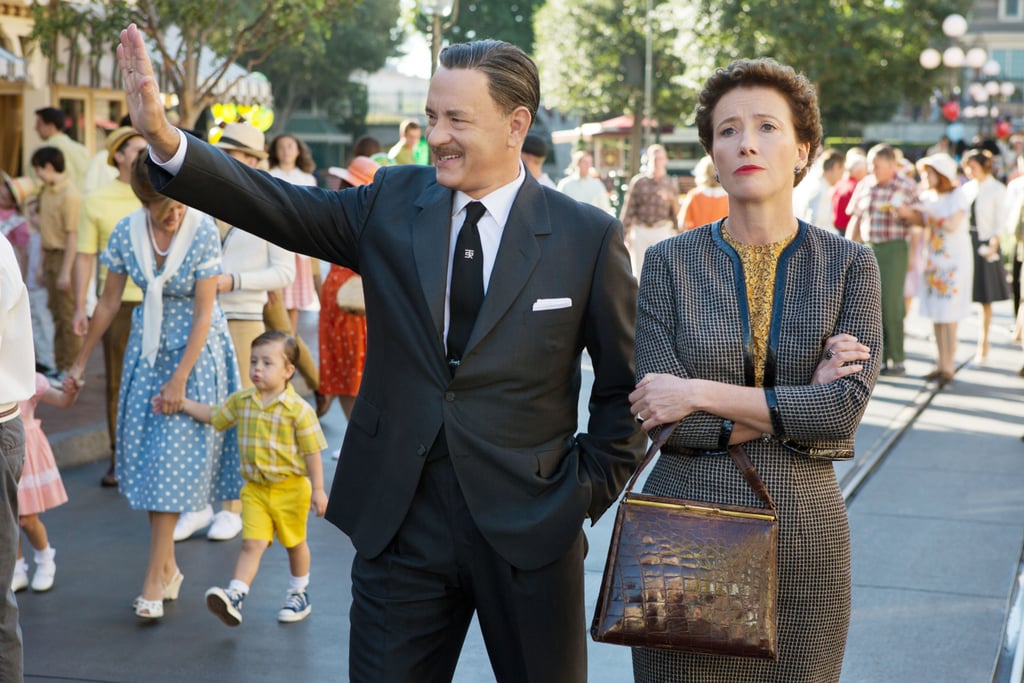 Proper, repressed author P.L. Travers comes to California to negotiate the terms of her Mary Poppins film deal with Walt Disney. As she clashes with the creative team, she also revisits memories of her own childhood and her beloved, flawed father.
Watch Saving Mr. Banks on Netflix. [43]
Spider-Man: Into the Spider-Verse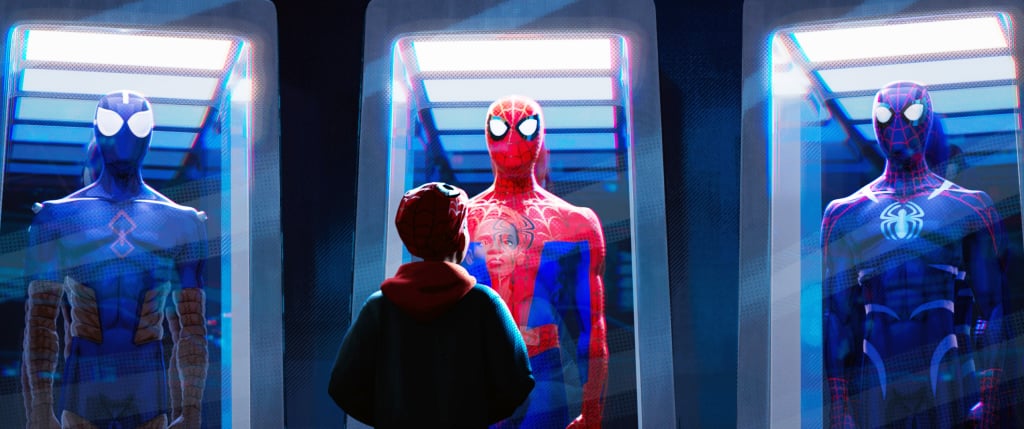 Winner of the Oscar for best animated feature, the smart, funny movie follows Miles Morales as he collides with a whole bunch of Spider-Men (Spider-Mans?) from across the multiverse.
Watch Spider-Man: Into the Spider-Verse on Netflix. [44]