Best Musical Artists of 2013
Who Is Your Favorite Musical Artist of 2013?
Lots of musicians have had an epic year — and many of them just topped it off with a Grammy nomination, too. Perennial hit makers like Katy Perry and Kanye West released new albums, as did Miley Cyrus, who dominated 2013 with not just a new album, but also a whole new attitude. We also continued to swoon over people like Beyoncé and Justin Timberlake, while embracing newcomers like Lorde, but tell us: who was your favorite artist of 2013?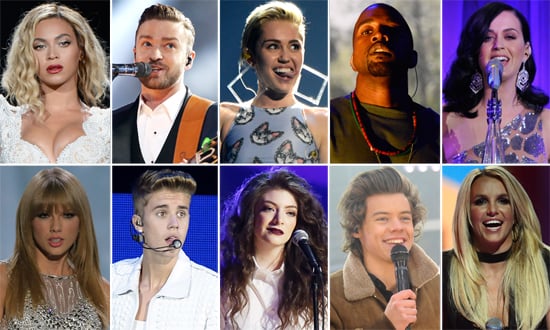 Vote in all our best of 2013 polls!