Best Quotes From Ace Ventura: Pet Detective
What's Your Favorite Quote From Ace Ventura?
Jim Carrey is starring in Kick-Ass 2 this week, and his appearance has us reminiscing hard about his glory days — particularly, his wild turn in 1994's Ace Ventura: Pet Detective. It was Carrey's first big-time leading role, and his unforgettable performance left us with plenty of awesome quotes. Check out some of our favorites, then tell us your own!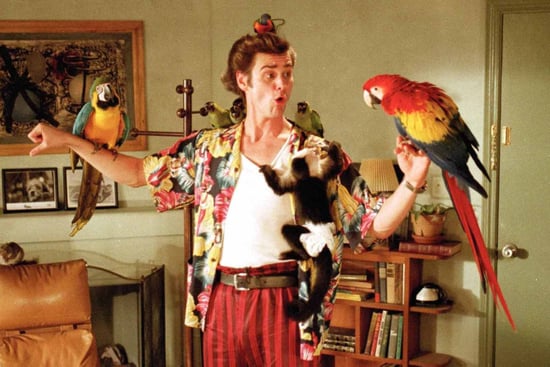 "Alllllrighty then." — Ace
"If I'm not back in five minutes . . . just wait longer." — Ace
"Why do you care about Snowflake? Do you know him? Does he call you at home?" — Ace