Best Quotes From Austin Powers
Buzz Lines: What's Your Favorite Quote From Austin Powers?
Yeah baby! This week's edition of Buzz Lines is devoted to that other international man of mystery: Austin Powers. Between three movies and four different characters, Mike Myers has given us enough fodder to keep his James Bond spoofs relevant well beyond its 1960s setting. From the original to Austin Powers in Goldmember, I'll give you a few of my favorite quotes before you submit your own!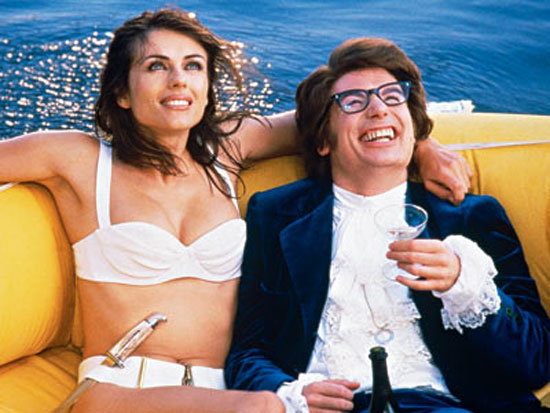 "Throw me a frickin' bone here." — Dr. Evil
"Get in my belly!" — Fat Bastard
"This sort of thing ain't my bag, baby." — Austin