Best Quotes From Back to the Future
Buzz Lines: What's Your Favorite Quote From Back to the Future?
It's been 27 years since Marty McFly crawled into a DeLorean and ended up in 1955, but the quotes from Back to the Future are still as prolific as ever. From George McFly's stuttering proclamations of love to Doc Brown's harried calculations, we grew up citing lines from Robert Zemeckis's classic time-travel hit. Here's a sampling of our favorite quotes, what are yours?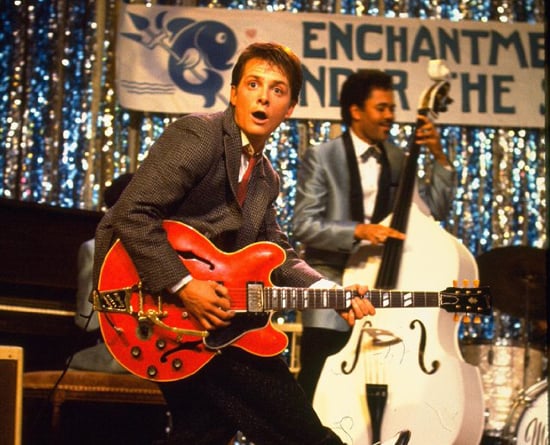 "1.21 gigawatts!" — Doc Brown
"You're my density." — George McFly
"Are you telling me that you built a time machine . . . out of a DeLorean?" — Marty McFly