Best Quotes From Grease
Buzz Lines: What's Your Favorite Quote From Grease?
Ever since I saw it as a wee one, Grease has been my end-all-be-all of movie musicals. Who wouldn't love a movie where calling someone a beautiful blond pineapple is a compliment and angels sing to you about your lack of talent as an aspiring hairdresser? It's genius! This week I'm calling out some of the lines I still quote from the John Travolta classic. Let me know which are you favorites and just keep on dancin' — that's your biz.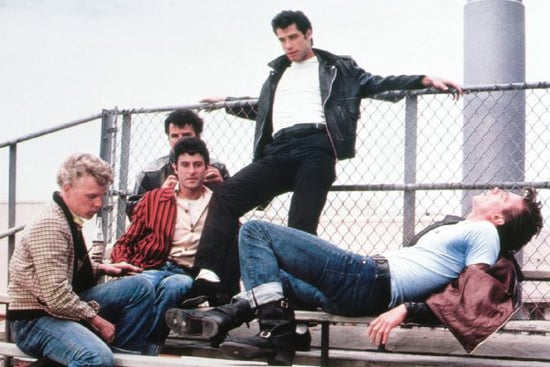 "Oh, bite the weenie, Riz." — Danny
"You're cruisin' for a bruisin'." — Kenickie
"That's my name, don't wear it out." — Danny