Best Quotes From Hangover 2
Buzz Lines: What's Your Favorite Quote From The Hangover Part II?
The boys hightailed out of Las Vegas and headed to Bangkok in Todd Phillips's raunchy sequel The Hangover Part II. Phil, Stu, Alan, and Mr. Chow got in more trouble than ever in the "city of Squala," and their escapades provided for some hilariously quotable lines, even if the movie wasn't quite up to par with the original. Check out our favorite lines below and tell us what you're still quoting!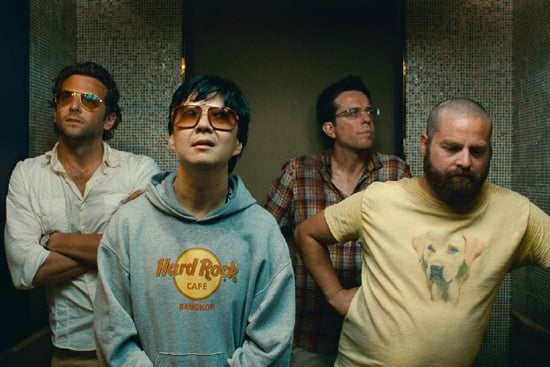 "I'm a stay at home son." — Alan
"Holla! City of Squala!" — Mr. Chow
"What is this, a PF Changs?" — Alan