Best Quotes From Mallrats
Buzz Lines: What's Your Favorite Quote From Mallrats?
Kevin Smith's next film, Red State, is a thriller that will be released in October, and it has a decidedly different tone than most of his earlier films, which are all much lighter comedies. For this week's installment of buzz lines, I'm turning my attention to one of those comedies, the '90s cult classic Mallrats. It was the first time I took notice of star Jason Lee, and his memorable (and super quotable) character Brodie. I've listed a couple lines from the movie below, so read them and then add in your own favorite Mallrats lines in the comments below!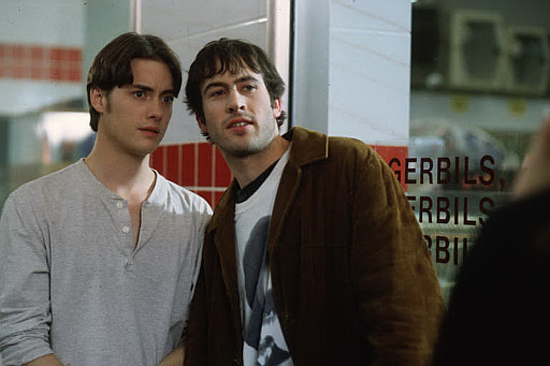 "That kid is back on the escalator again!" — Brodie
"What, like the back of a Volkswagen?" — T.S.
"Be fair. Everyone wants Mr. Toad's Wild Ride. " — Brodie