Best Quotes From Mrs. Doubtfire
Buzz Lines: What's Your Favorite Quote From Mrs. Doubtfire?
Sally Field may be up for an Oscar for Lincoln this year, but once upon a time, she was in one of my all-time favorite movies, the less critically lauded — but just as celebrated — Mrs. Doubtfire. To this day, no one pulls off English nanny quite like Robin Williams, not even real English nannies. I've listed some of my favorite lines below, what are yours?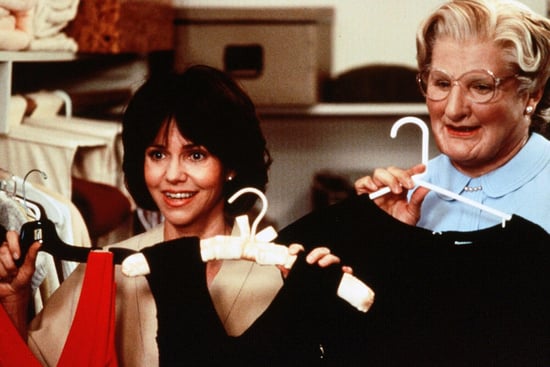 "My first day as a woman and I'm getting hot flashes." — Mrs. Doubtfire
"Oh, I don't think I have the strength. But I have some plaster." — Frank
"Mrs. Doubtfire! He's a she! She's a he! He's a she-she." — Chris