Best Quotes From Road Trip
Buzz Lines: What's Your Favorite Quote From Road Trip?
The movie Road Trip harks back to a simpler time: a time when Tom Green was at the top of his game, Breckin Meyer was a youthful leading man, and Seann William Scott was just perfecting his snarky onscreen persona. It's been a while since Road Trip came out, but to us, it's still one of the quintessential buddy comedies. Not surprisingly, the highly quotable movie was written and directed by Todd Phillips, who would later go on to helm Old School and The Hangover. Take a look at our favorite lines, and let us know what yours are below!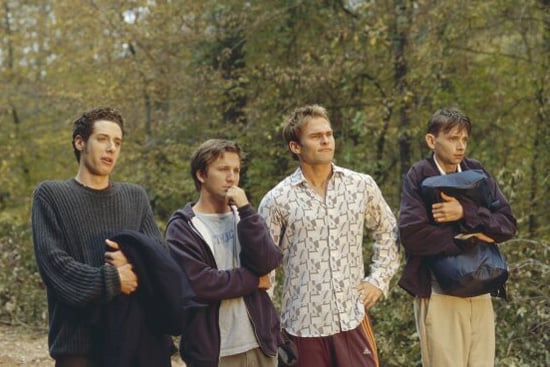 "'Cause it's your dog!" — Kyle
"I boinked her!" — Kyle
"Austin? Austin, Massachusetts?" — Barry