Best Quotes From School of Rock
What's Your Favorite Quote From School of Rock?
Unemployed musician Dewey Finn (Jack Black) introduces a revolution of rock to a classroom full of pre-adolescents in 2003's hit comedy School of Rock. It's been a whole decade since the film's release, and as evidenced by some mind-blowing reunion photos, the students have changed quite a bit, but the movie remains timeless. Take a look at my most quotable lines below, and let me know which bits you're still using.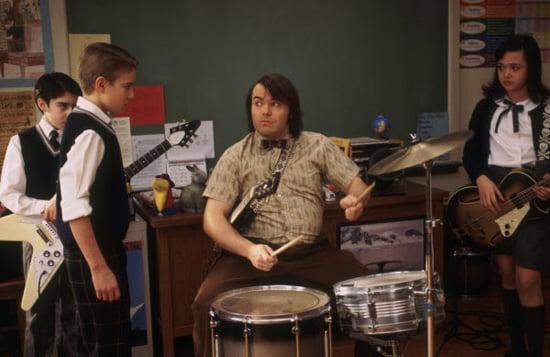 "No, you're not hardcore unless you live hardcore! And the legend of the rent was way hardcore!" — Dewey
"You're tacky, and I hate you." — Billy
"I have a hangover. Who knows what that means?" — Dewey