Best Quotes From Speed
What's Your Favorite Quote From Speed?
Speed may be cheesy and dated (it was 1994, after all), but I couldn't love it more. The movie that solidified Keanu Reeves's action career also features Sandra Bullock as a stressed-out Los Angeles citizen tasked with driving a bus above 50 miles per hour to keep it from exploding. I've listed my favorite lines from the movie below, but what are yours?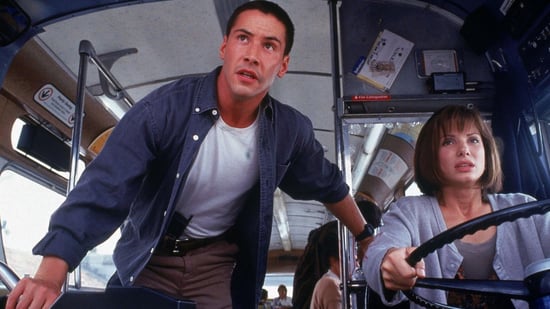 "It's cans. It's OK. It's cans." — Jack
"Pop quiz, hotshot." — Howard
"Oh, sure. It's just like driving a really big Pinto." — Annie