Best Quotes From Tropic Thunder
Buzz Lines: What's Your Favorite Quote From Tropic Thunder?
My favorite movie about a movie about a war is indubitably Tropic Thunder. Ben Stiller wrote, directed, and starred in the comedy that pits a group of stars against the Viet Cong. A lot of Tropic Thunder's best quotes are NSFW — including 99% of Les Grossman's (Tom Cruise) expletive-laden diatribes — but here are a few of my favorite lines.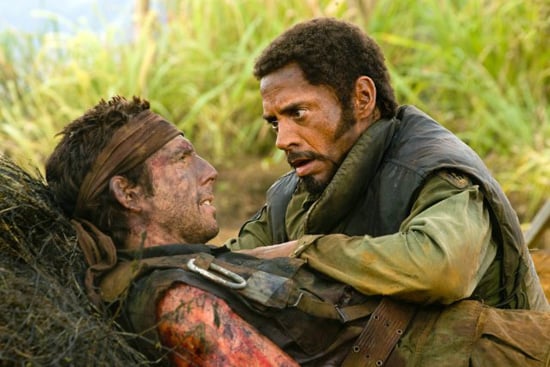 "What do you mean, 'you people?'" — Alpa Chino
"I don't read the script, the script reads me." — Kirk Lazarus
"I got the TiVo!" — Rick