Best Quotes From The Wizard of Oz
Buzz Lines: What's Your Favorite Quote From The Wizard of Oz?
The Wizard of Oz is over 70 years old, but the classic film has proved to be a pop-culture mainstay — thanks in part to some truly unforgettable lines. Whether you've seen the movie once or 100 times, I'm willing to bet there are some quotes (or lyrics!) that have stayed with you, so check out my favorites and then provide your own in the comments.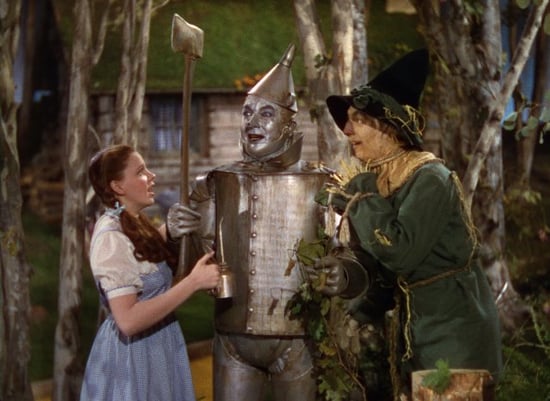 "I'll get you, my pretty. And your little dog, too!" — The Wicked Witch of the West
"Are you a good witch or a bad witch?" — Glinda
"Pay no attention to that man behind the curtain." — The Wizard of Oz