Best Rihanna Songs
Buzz In: What's Your Favorite Rihanna Song?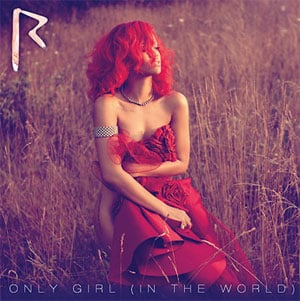 The release of Rihanna's upcoming album may be more than a week off, but Talk That Talk is already number nine on the iTunes album chart. It doesn't seem like that long ago that the songstress first broke out on the music scene with her debut album Music of the Sun, though I didn't really become a Rihanna fan until she released her third album Good Girl Gone Bad and I downloaded "Umbrella" after the first time I heard it.
"Please Don't Stop the Music" off of the same album also became a fast favorite of mine, fueling many a workout with its upbeat pace. But my all-time favorite Rihanna song has got to be "Only Girl (In the World)," which I tend to play while getting ready for a night out with girlfriends. What's your favorite track from the pop star? Are you a fan of her dance party songs like the new "We Found Love" or do you have a softer spot for her more mellow ones like "What's My Name?" Tell me which Rihanna song you've found yourself playing on repeat!