Best Seinfeld Quotes
Buzz Lines: What's Your Favorite Quote From Seinfeld?
Usually buzz lines is the provenance of beloved movies, but for this week's challenge, I thought we'd focus on a TV show that's just as quotable as any film: Seinfeld! The iconic show lasted nine seasons, which has afforded us many lines of dialogue to be repeated over and over (sometimes I'm not even aware I'm quoting it). Let's get this rolling — read the first few quotes I've put in below, then tell me what Seinfeld lines are your favorites to quote!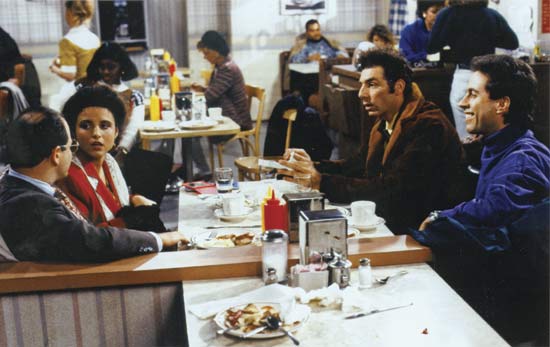 "Not that there's anything wrong with that." — Jerry
"These pretzels are making me thirsty." — Kramer
"Get OUT!" — Elaine