Best Whitney Houston Songs
Buzz In: What's Your Favorite Whitney Houston Song?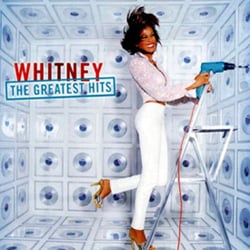 The recent passing of Whitney Houston is still setting in, but fans have responded to her tragic death by celebrating her music. Whitney: The Greatest Hits album has climbed the Billboard charts to No. 6, and there are several of her singles in the iTunes top 100. Whether it's for comfort, or people just being reminded of her amazing vocals, it has us wondering which Houston songs people love the most.
I was a huge Houston fan as a kid, and my favorites were always "How Will I Know" and "I Wanna Dance With Somebody," and they remain my favorites to this day. Now I want to hear from you: what's your favorite Whitney Houston song?