Betrayal TV Show Info
Betrayal: It Won't Be "Too Easy to Root For the Lovers"
ABC's new drama Betrayal has more in common with network neighbor Scandal than just a tantalizing one-word noun for a title. Betrayal focuses on a central affair between two people who just can't stay away from each other, and the executive producers of the show told us at TCA that they're hoping that audiences will be able to get invested in the adulterous relationship the same way they've been able to get behind Fitz and Olivia's romance on Scandal. Find out about that and what else series stars Stuart Townsend, Hannah Ware, and James Cromwell had to say.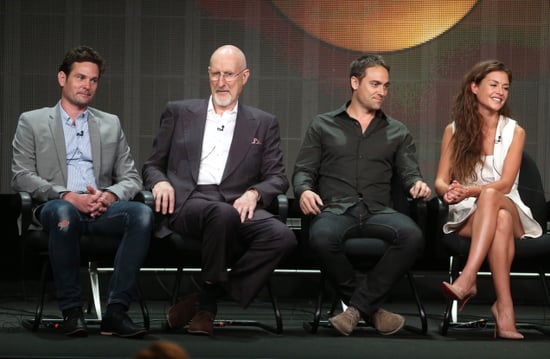 Executive producer David Zabel compared his soap opera style show to Scandal and Revenge and conceded that the affair the whole show hinges on — between married characters Sara (Ware) and Jack (Townsend) — is romanticized, but the writers are not trying to construct anything that makes it "too easy to root for the lovers." They're both in "viable marriages," he said, which "makes it riskier in some ways." Ware agreed. Sara is not in "a completely dysfunctional relationship" with her husband, but she's in a "weird free-falling period" she thinks lots of people can identify with. So will people still want to watch an affair unfold? "It's a challenge," Zabel said, but "they've overcome it on Scandal. They've overcome it very well, I understand."
Betrayal isn't just a romantic drama: there is also a story line in which Jack has to go up against Sara's husband in court. Zabel told us that Betrayal is half legal thriller, and half "troubled romantic story," but "these two stories are on a collision course." It's actually based on a Dutch drama, and Zabel said he was into remaking the show because of its hybrid nature.
Cromwell also stars as Thatcher Karsten, Jack's father-in-law, who speaks the title word in the pilot — but it's not about the adultery. He's the patriarch of "a dysfunctional family, the core of which is a lie." And Karsten is also disgustingly wealthy: he's part of the "0.1 percent," for which there's "a moral and ethical and spiritual cost."