Betty White Saturday Night Live Host Promo Video
Betty White's First SNL Promo Hits!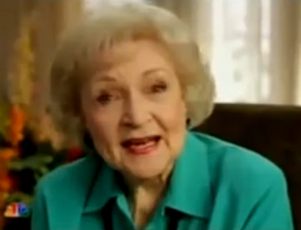 You asked for it! Betty White will be hosting Saturday Night Live on May 8, and her first promo has emerged. The adorable little lady gives thanks to the Internet for mobilizing to bring her to the show, and, naturally, she makes a cougar joke. I can't wait to see what the SNL staff does with the spirited gal, but for now, watch this clip and tell me if you're excited. To watch, just
.