Beyonce Visual Album Review
The 6 Essential Songs From Beyoncé's New Album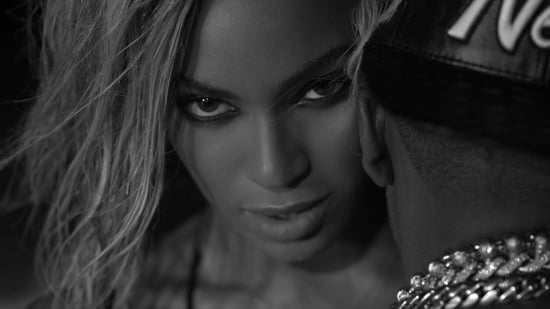 Beyoncé surprised us all by releasing a brand-new album — complete with videos for each song — at midnight on Thursday. Certainly a boss move, and one that sets Beyoncé apart from the multitude of pop stars in the industry today. On her self-titled fifth studio album, Beyoncé is sexier and more provocative than ever. There are multiple songs about getting down, and they're expertly mixed in with pop anthems, sweeping ballads, and a heartfelt ode to her daughter, Blue Ivy Carter. While we recommend that you download the full album on iTunes, we've also picked out the six songs that have the most potential to be longtime favorites. Check them out below.
"Pretty Hurts"
In the opening track (cowritten by Sia Furler), Beyoncé croons about the downsides to fame, beauty, and the pressure to be perfect. It's the obligatory big-statement song, boasting inspirational lyrics like "Perfection is the disease of a nation" and "It's the soul that needs surgery."
"Drunk in Love (ft. Jay Z)"
It goes without saying that Beyoncé and her husband, Jay Z, have been having some, ahem, fun at home: this song is all about sexual, sensual, sexy sex, and neither star holds back on this Timbaland-produced track.
"Partition"
We get even more details about Beyoncé's personal exploits in the bedroom (and in the limo, and in da club) on this provocative, twerk-worthy track.
See three more Beyoncé tracks that have "favorite new song" potential when you keep reading.
"Flawless"
Beyoncé goes hard in this chopped and screwed track. It toes the line of being a feminist anthem (it even includes a snippet from Nigerian novelist Chimamanda Ngozi Adichie's famous TED talk) while also telling the haters to "bow down, bitches!" The later verses are what make this song really pop, with Queen Bey barking, "We flawless, ladies tell 'em, 'I woke up like this.'"
"Mine (ft. Drake)"
This classic slow jam gets a saucy makeover with the addition of an up-tempo break and Drake's signature emotional vocals. Beyoncé also gives a possible glimpse into life at home, singing, "Been having conversations about breakups and separations. I'm not feeling like myself since the baby."
"Blue (ft. Blue Ivy)"
This sweet song is the ultimate ode to Beyoncé's daughter, Blue Carter, who even gets a production credit. Yes, baby Blue is actually featured on this track, and it's safe to say that her vocals have vastly improved since debuting them on Jay Z's "Glory" shortly after her birth.