Biggest Emmy Surprise Wins in 2011
What Was the Biggest Surprise at This Year's Emmys?
Even though this year's Emmy Awards had a few repeat winners, there were some big surprises during the show. There were not so great surprises, like Steve Carell's disappointing loss of the best actor in a comedy Emmy to Jim Parsons. There were also super exciting ones, like Kyle Chandler's best drama actor upset, which was something we hoped for but didn't think would happen. He beat out Steve Buscemi, who was up for Boardwalk Empire, which didn't see any other wins for acting. Meanwhile, the female comedy categories saw a couple of unexpected newbies take the stage, like Melissa McCarthy winning for Mike & Molly, and Julie Bowen beating out her own Modern Family costar Sofia Vergara and last year's winner Jane Lynch for best supporting actress. But which of these was the biggest surprise for you?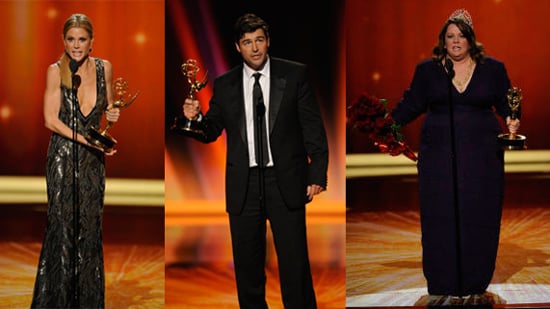 Photos courtesy of Fox