Biggest TV News Stories of 2013
The Biggest TV Headlines of 2013
The year in television news has been shocking, joyful, tragic, and altogether just plain emotional. Netflix proved itself a worthy competitor within the TV world, Jimmy Fallon was announced as heir to the Tonight Show throne, and a soapy series got an even sudsier spinoff. We've had to say goodbye to several of our favorite shows as well of a handful of characters, but most heartbreaking of all, we had to let go of a beloved actor. Let's take a minute to look at the year in review.
Netflix Scores Serious Emmy Recognition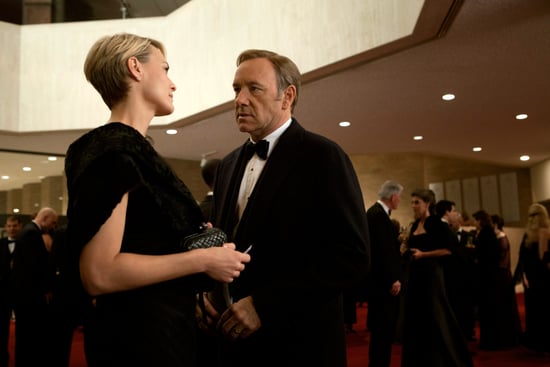 Netflix has been producing original content for almost two years now, but the online streaming company proved its mettle this year when three of its shows scored Primetime Emmy nominations in July. Political drama House of Cards went home with three wins and bragging rights to a total of nine nominations. Netflix also resurrected Arrested Development this year (more on that later), and the show's fourth season earned three nominations, including one for lead actor Jason Bateman. Next year at the Emmys, let's cross our fingers for some Orange Is the New Black love!
Breaking Bad Ends
After five turbulent seasons, Breaking Bad came to a startling end in September. The show had been getting more and more popular with audiences over the course of its run, and by the time the finale aired, Breaking Bad love — especially for stars Byran Cranston and Aaron Paul — was at a fever pitch. Everyone was watching it, probably even your mother. Farewell, Walt and Jesse, it's been fun.
Sleepy Hollow Is a Surprise Hit
Looking at the new Fall shows, we would not have predicted that a show about Ichabod Crane and the Four Horsemen of the Apocalypse would be the breakout hit of the season, but surprisingly, audiences really got into the supernatural series. Fox believes in it so much that the network renewed Sleepy Hollow for a second season in October, just three episodes into its initial run. Months later, ratings are steady, and we're impressed.
See more of the year's biggest entertainment headlines when you keep reading.
Arrested Development Is Back
After years of rumors, Arrested Development finally returned this year, thanks to fans clamoring for more of the canceled-too-soon series. Netflix revived the show and unleashed new episodes onto the public (all at once) in May. Reviews on the fourth season were mixed, but hey, Bateman did score an Emmy nod for his role as the perpetually put-upon Michael Bluth. There's no official word about a fifth season, but at least fans have a renewed hope.
Cory Monteith

Passes Away
The entertainment community was rocked by the news that Glee star Cory Monteith had died in July. We watched as his costars mourned, and the show's writers figured out how to cope with the loss. Glee aired a tribute episode in which Monteith's character, Finn Hudson, passes away. Not surprisingly, creator Ryan Murphy confirmed shortly after the episode aired that season six of Glee would be its last.
The Office Ends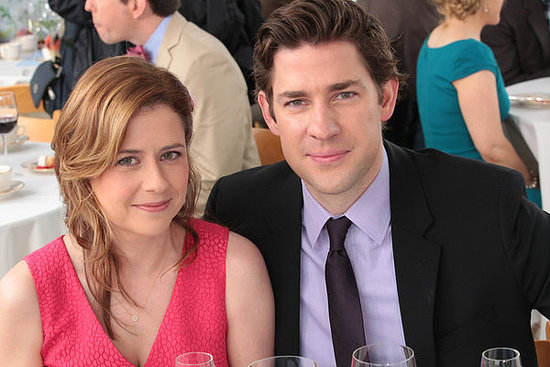 It was a long march to the end of The Office. The show had been a staple for NBC's Thursday-night comedy lineup for so long, it was hard to remember a time when we didn't get weekly hijinks between Jim and Dwight. The show ended in May with a characteristically bizarre (but sweet) wedding and a visit from none other than Michael Scott — a real treat, because the show hadn't been the same since Steve Carell's exit. We'd like to think Jim, Pam, and the rest of the Dunder-Mifflin (or whatever that company was called at the end) employees have lived happily ever after.
Mad Men's Final Season Will Be Split in Two
Though we'd known Mad Men's seventh season would be its last, we got news in September that the final season will be split into two parts, like AMC had done with Breaking Bad. Each half will consist of seven episodes; the first block will air in 2014, followed the second in Spring 2015. This announcement is either a bummer or a blessing, depending on how you look at it.
Jimmy Fallon

Will Take Over The Tonight Show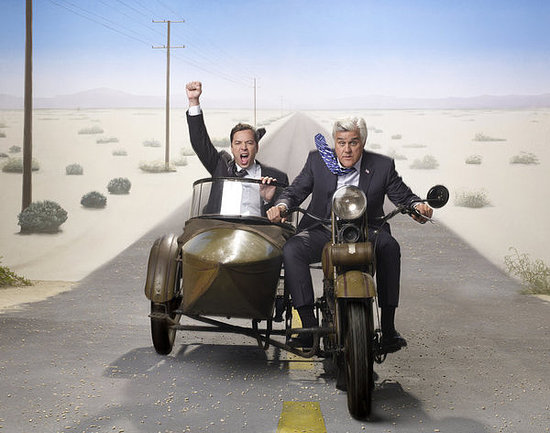 Jimmy Fallon is moving on up! Back in April, we learned that the current host of Late Night With Jimmy Fallon will take over The Tonight Show in the Spring of 2014. With Jay Leno retiring from the network, Seth Meyers will be the new host of Late Night. Yep, NBC's late-night lineup just got epic.
The Vampire Diaries Gets a Spinoff
What happens when a family of old-as-time bloodsucking antiheroes becomes one of the best parts of The Vampire Diaries? They get their own show. Klaus and his bickering siblings packed up and headed to the bewitching city of New Orleans for The Originals' October debut. In no time, the new show confirmed our suspicions about the Mikaelson family drama: it's even more awesome outside Mystic Falls.
True Blood Will End After Season Seven
Despite its topsy-turvy plot lines, True Blood has been a constant highlight in HBO's Summer lineup. In early September, the network announced the show will end following its seventh season in 2014. What will we do without our favorite Bon Temps residents?
The Red
Wedding

Shocks Game of Thrones Fans
The Game of Thrones audience is used to shocking deaths (just ask Ned Stark), but The Red Wedding . . . well, that was something else. Practically every conversation after the June episode (just one week before the finale!) revolved around The Red Wedding. The one event wiped out half the show's main characters, and even the show's cast was shocked.