Birthing Scene to Be Cut From Breaking Dawn 2010-06-16 10:30:00
Graphic Scenes May Be Cut From Breaking Dawn — Spot on or so Wrong?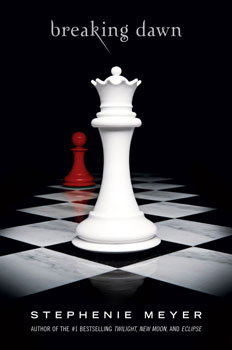 The release of Eclipse is exactly two weeks away, but some fans are already thinking ahead to the fourth film installment, Breaking Dawn. Screenwriter Melissa Rosenberg is currently in the midst of the tough task of adapting the fourth novel into two screenplays, and she recently hinted at what we can expect from the über controversial birthing scene. She said, "On the fan site, on Facebook, all the comments are 'It has to be R rated! You have to show the childbirth! Gore and guts and sex!' For me it's actually more interesting to not see it. You know, you can do childbirth without seeing childbirth ... it doesn't mean it's any less evocative of an experience."
On one hand, I see Rosenberg's point — some of the pivotal scenes of the book are pretty graphic and would be hard to watch. However, how much will be left to the imagination? Would Bella's vampire transformation also happen off screen? Fans of the books, how do you feel about certain scenes taking place off camera?