The Black Keys Video "Tighten Up"
The Black Keys' Video For "Tighten Up": Schoolyard Drama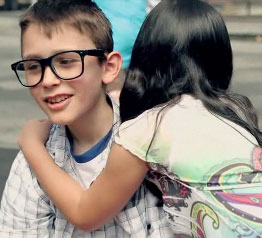 If you can't get enough of those talking E*Trade babies, then I've got a special Wednesday morning treat for ya. Just yesterday I was gushing over The Black Keys' new album, Brothers, but the first video from the album makes me love the duo even more. In the video for "Tighten Up," the guys let a pair of adorable little boys lip-sync their hearts out for some playground lovin'. It's a refreshingly adorable change of pace from most of the videos we see these days, and seeing those sweet faces paired with Dan Auerbach's voice is almost too good. Check it out when you read more.