The Blacklist TV Show Review
Pilot Scoop: The Blacklist
James Spader is getting on the FBI's Most Wanted list with NBC's new crime drama, The Blacklist. Starting tonight, the actor is playing a traitor to the government who's returned to give his secrets to the bureau. He's still keeping things close to the vest, and there are quite a few questions that will keep you on your toes from the very beginning. I got a peek at the show, so read to on to find out why the pilot has me begging for answers and whether you should watch The Blacklist.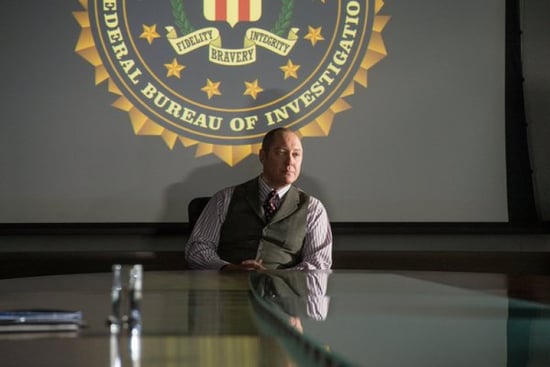 What it's about: Without warning, Raymond "Red" Reddington (Spader) surrenders himself to the FBI. He's been on their Most Wanted list since he left his family, turned on the government, and disappeared decades earlier. Now he claims he's back to help the agency capture all the criminals he's been aiding, but he only wants to talk to one woman: Elizabeth "Liz" Keen (Megan Boone). Though they seemingly have no connection, Red is a well of secrets, and as it turns out, Liz's husband (Ryan Eggold) might be, too.
Where it works: I can't take my eyes off of the bald Spader, who keeps you guessing as to whose side Red is really on. I also found myself wanting to figure out the connection between Red and Liz.
Where it doesn't: It's no Hannibal, but there's definitely some blood, so beware.
You might like this show if: If you love Silence of the Lambs, but not all the twisted murders.
When it's on: Mondays at 10 p.m. on NBC
Watch a preview for The Blacklist after the jump.