Blake Lively Cast in the Green Lantern Opposite Ryan Reynolds 2010-01-11 10:30:00
Blake Lively Is the Green Lantern's Leading Lady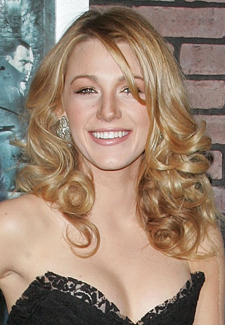 Serena van Der Woodsen has been kind of bugging me lately, so I'm happy to report that soon we'll get a chance to see her alter ego somewhere besides NYC. Blake Lively is set to star opposite Ryan Reynolds in the highly anticipated Green Lantern. Lively will play Carol Ferris, who hires the test pilot (and secret Green Lantern persona) Hal Jordan for her father's aerospace company. In the comic, the two embark on a romance, but things get complicated when she is handpicked by an alien race and turns into more of a supervillain, pitting her against the Green Lantern.
Ferris is described as having her MBA, and rumors mentioned everyone from Keri Russell to Diane Kruger to Jennifer Garner for the role. I'm surprised to see the younger Lively beat out these women for the part, but I think she'll make for a good damsel in distress if the script calls for it. Plus, I'm sure Lively wouldn't be shy about slipping into a spandex suit.
Do you think Lively is a good choice for the film? Do you think she and Ryan Reynolds will make a good onscreen couple?