Blue Valentine Movie Review, Starring Ryan Gosling and Michelle Williams
Blue Valentine: A Moving Must See
Sundance favorite Blue Valentine is finally coming to theaters after facing controversy over its MPAA rating (which is now R) — and that's a very good thing, because it would be a shame for anyone to miss such a beautiful film.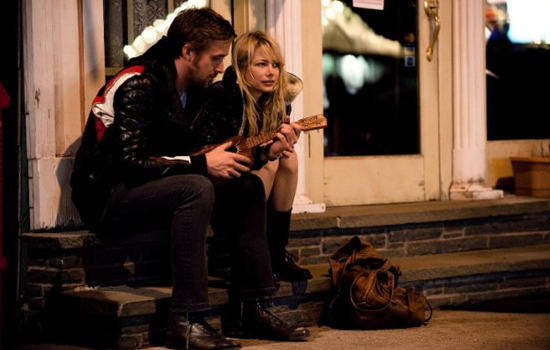 Ryan Gosling and Michelle Williams star as Dean and Cindy, twenty-somethings who cross paths and later, get hitched. The film unfolds in two parallel storylines, flipping between the beginnings of courtship as Dean sweetly woos Cindy, and the unraveling of their marriage years later. It's an off-putting juxtaposition, and while the film is often unsettling to watch, it's incredibly fascinating at the same time. For more on what I mean, read more.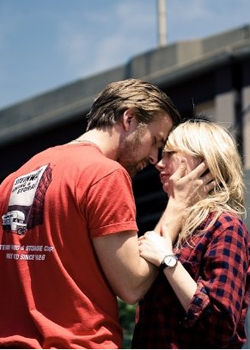 Watching Dean and Cindy interact is like being a voyeur to a relationship's most deeply personal moments — a drunken night in a hotel, a strained argument in the car, a fight at work. There isn't any cataclysmic event that causes Dean and Cindy's split; rather like many couples, it's just a case of two people who've grown further and further apart. Many of us know a couple like Dean and Cindy (maybe we even see a bit of ourselves in them), and as such, their story feels all the more real and honest. It makes for an interesting portrait of relationships, but it's Gosling and Williams who really take the film beyond the slice of life story and bring it to a new level.
I can't sing the actors' praises enough. Gosling and Williams deliver raw performances that are understated yet powerful. As both the younger and older versions of Dean and Cindy, they switch gears mentally and physically (both packed on pounds for their roles) from the endearing naivete of puppy love to the painful bitterness brought on as the characters' relationship falls apart. Their individual portrayals are interesting to watch, but together, the duo is spellbinding. Dean and Cindy's split carries such emotional heft that it sort of weighs on you, the sadness sticking with you long after the end credits roll. Does that make Blue Valentine a downer? Sure, but it's also the sign of a truly great film.