The Breakfast Club Movie Quotes
Buzz Lines: What's Your Favorite Quote From The Breakfast Club?
With the Teen Choice Awards a few days behind us, I got to thinking about John Hughes's classic '80s teen movies. Hughes helped distinguish the genre, so I thought it only fitting to choose one of his films for this week's moving quoting challenge. The Breakfast Club offers a motley group of detention servers, from the bad boy to the jock, and all of them — even the reticent Allison — offer some hilarious lines.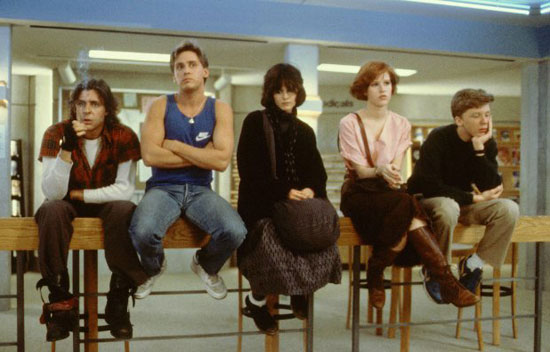 "Could you describe the ruckus, sir?" — Brian
"Does Barry Manilow know that you raid his wardrobe?" — Bender
"I'm not a nymphomaniac. I'm a compulsive liar." — Allison