Breaking Bad Final Season Recap
Reacting to Breaking Bad Season 5 — in Breaking Bad GIFs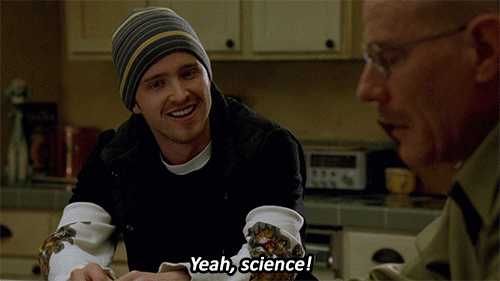 The Breaking Bad series finale is taking place this weekend, and we are eagerly waiting to see how things will end for Walter White and his crew. To celebrate the end of a fantastic two-part season of the show, we are expressing our reactions to the main events of season five through the magic of GIFs. Warning to fans who haven't seen the most recent episode of the show: spoilers ahead!
When Hank Figures Out That Walt Is Heisenberg
When Hank Tries to Get Skyler to Turn on Walt
When Marie Tries to Steal Holly From Skyler



Keep reading for more Breaking Bad reaction GIFs.
When Walt Finds Jesse's Car Outside His House
When Jesse Decides to Turn on Walt
When Skyler Pulls a Knife on Walt
When Walt Orders the Hit on Jesse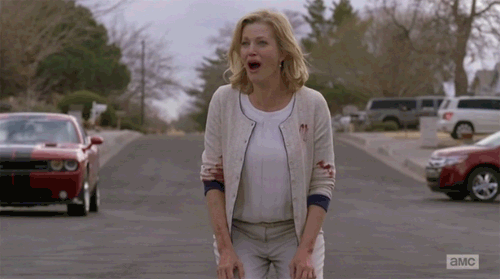 When Walt Tells the Nazis About His Money Stash
When Todd's Uncle Shoots Hank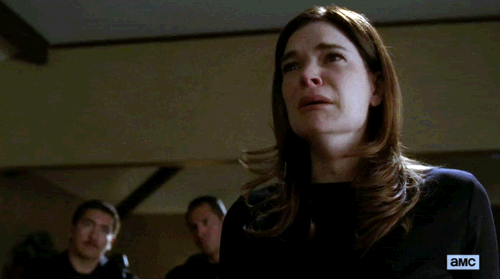 When We See Jesse in Captivity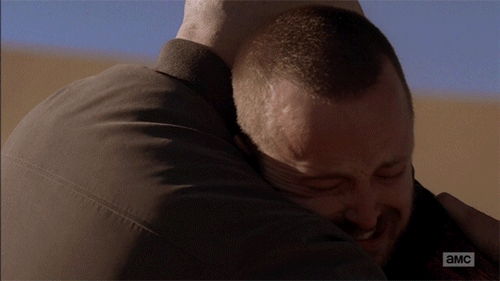 When Todd Shoots Andrea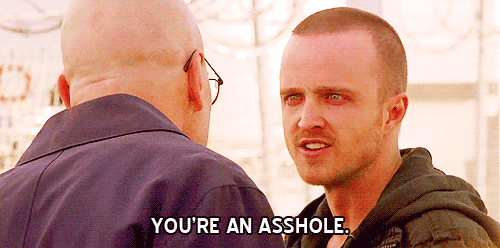 When Walt Jr. Tells Walt to "Go Die"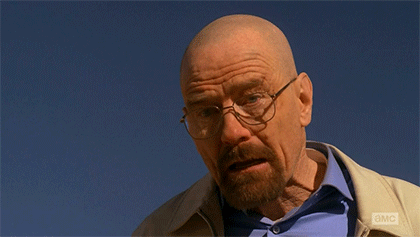 When We Can't Tell If Walt Is Truly Bad