Breaking Bad Renewed For a Fourth Season
AMC News: Breaking Bad Renewed, New Mad Men Photo!
AMC may be gearing up for new series like Rubicon and Walking Dead, but the network isn't forgetting about its old fans, either. Immediately following the season three finale of Breaking Bad, the critically acclaimed show has been secured for a fourth season! What's more — the latest issue of Entertainment Weekly gives us our first look at Mad Men's fourth season!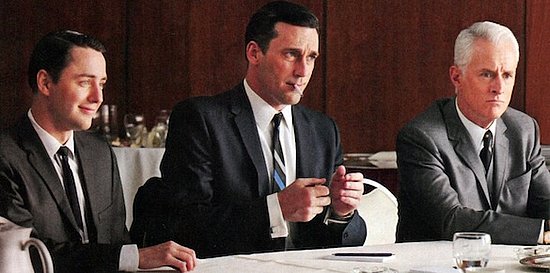 This image may not give away very much, but it's all I need to get pumped for the season premiere next month. Creator Matthew Weiner also teases us, saying that, "The theme of the season is 'Who am I?' It's about stripping away the things that these people think define them. Once they're taken away, they just may have to look at who they really are." I'm already counting down the minutes to July 25; are you?