Breaking Dawn Soundtrack Review
Breaking Dawn Soundtrack: 5 Songs You Should Download
We have to wait until next week to see the wedding, honeymoon, and love scenes of Breaking Dawn, but you can have an early taste of the film with the soundtrack, which is out today. I always look forward to the well-curated Twilight soundtracks and their mix of songs that reflect the darkly romantic tone of the films (I still regularly listen to the New Moon and Eclipse albums). The latest soundtrack is a bit less moody than its predecessors, but it's still an awesome variety of indie gems, bold rock, and romantic but not cheesy ballads. I've picked my top five favorites to highlight (see the full Breaking Dawn soundtrack listing here).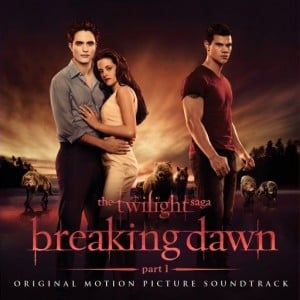 "Endtapes" by The Joy Formidable: The first track is an upbeat indie rock jam, with its edges softened by the sweet voice of the female lead singer. The infectious drum beat makes you feel like something exciting is coming — a fitting opener for such a solid soundtrack.
"A Thousand Years" by Christina Perri: Perri's beautiful ballad is lyrically perfect for Edward and Bella's relationship; she sings "I have loved you for a thousand years . . . I'll love for a thousand more." Even if you're not a vampire, the sentiment will make you swoon.
"I Didn't Mean It" by The Belle Brigade: One of the big, loud rock songs of the soundtrack, it rouses you from any sort of dreamy coma the previous love songs may have lulled you into. I'm hoping it accompanies some kind of badass werewolf moment.
"It Will Rain" by Bruno Mars: With Edward and Bella married and therefore stable in their relationship, there are fewer songs about heartbreak, but Edward still has to worry about losing Bella to death. Bruno Mars is best known for his jaunty pop songs, but he gets emotional for this haunting song. The beat and passion in Mars's vocals make this the sexy standout.
"Flightless Bird, American Mouth" (Wedding Version) by Iron & Wine: Any fan of the Twilight series will recognize this song from Edward and Bella's memorable slow dance at the prom. Iron & Wine have updated the gorgeous love song into a version for the wedding with more strings and a more formal vibe that's even lusher than the original. I imagine this song to be the happy couple's first dance, and I get the chills listening to it and thinking about it.