Breaking Dawn Teaser Trailer 2
Bella's Pregnancy Gets Serious in a New Teaser For Breaking Dawn!
A brand-new preview for Breaking Dawn is coming next Tuesday, but here's a quick teaser to keep your tongues wagging over the weekend. If the first Breaking Dawn trailer was all about the wedding, this one seems to be focusing on Bella's pregnancy. Watch as she clutches her burgeoning bump, and Edward starts to fear for her life, as the baby starts to take toll on her mother. (Oh, and Jacob is here to save the day, as usual.)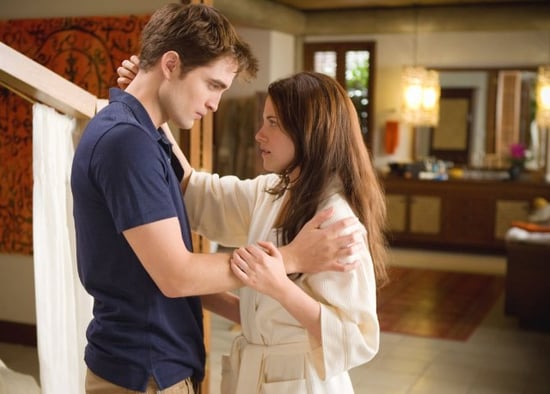 See the teaser when you
.
Photo courtesy of Summit