Breaking Dawn Trailer Starring Robert Pattinson and Kristen Stewart
The First Teaser For Breaking Dawn Leaks — Watch It While You Can!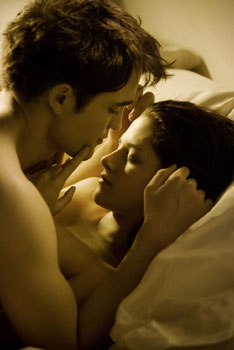 We've been dying for a glimpse of Breaking Dawn Part I since we read the book, and today brings an awesome treat — the first teaser for the film! The fourth movie picks up after Edward (Robert Pattinson)'s proposal in Eclipse, and unless you've been living under a rock, you can guess what Bella (Kristen Stewart) decides to do. As expected, we get a taste of Bella and Edward's first night as man and wife (and the, um, repercussions) as well as a glimpse of familiar faces like Jacob (Taylor Lautner) and Alice (Ashley Greene). Check it and tell us what you think!
Watch the preview when you