Brett Ratner to Produce The Brothers Grimm: Snow White
Buzz In: Who Would You Cast as the New Snow White?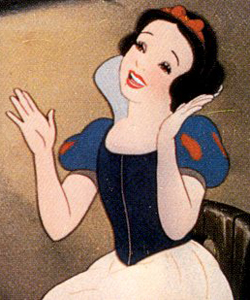 Brett Ratner is looking to do with Snow White what Tim Burton did with Alice in Wonderland. The director has jumped on board to produce an edgier version of the fairy tale that will be less Disney-fied and more in line with the darker tones of the Brothers Grimm (hence its tentative title: The Brothers Grimm: Snow White). Forget sweet woodland animals — this time, the dwarfs are robbers, and a dragon will make an appearance. Oh, and like most recent releases, it's in 3D.
I'm not sure how I feel about the same man who brought us Rush Hour taking on a beloved fairy tale, but let's talk casting for the iconic role. I can almost picture someone like Emma Watson or Lucy Hale, but who would you like to see in the part?