Britney Spears Announces Las Vegas Show
And Britney Spears's Big Announcement Is . . .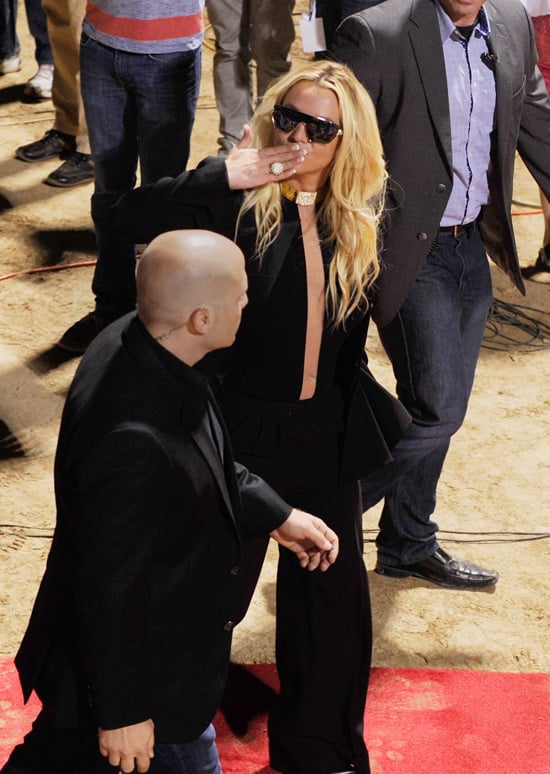 Remember Britney Spears's big announcement? Well, today was the big reveal, and the pop superstar confirmed that she will be launching her two-year Las Vegas residency at Planet Hollywood and will be releasing a new album in December. The Vegas show, titled Britney: Piece of Me, will begin on Dec. 27, and tickets will go on sale starting on Sept. 20. As for her new album, Britney confirmed that she will be releasing the still-untitled album on Dec. 3. The new work will most likely feature her two latest songs, "Ooh La La" and "Work B**ch," which was officially released online yesterday.
Britney's big announcement has been teased for the past few weeks, and many fans rightly guessed that the big reveal would have something to do with her Sin City show or an announcement about new music. The reveal was full of spectacle, as Britney and 1,300 fans were whisked away to an undisclosed location in the Mojave Desert to make the announcement on Good Morning America. Britney arrived via helicopter (see below) while wearing a slinky black jumpsuit while fans, who were dressed in schoolgirl outfits, made a huge version of her show's poster in the middle of the desert.