Buzz In: How Do You Feel About Celebrity-Penned Books?
Actors are always looking to expand their horizons, and though most head towards music or clothing lines, a few brave souls venture into the wide world of literature. Some celebs have tried their hand at writing fiction — like Steve Martin's Shopgirl or Ethan Hawke's The Hottest State — while others find fodder in their own life stories.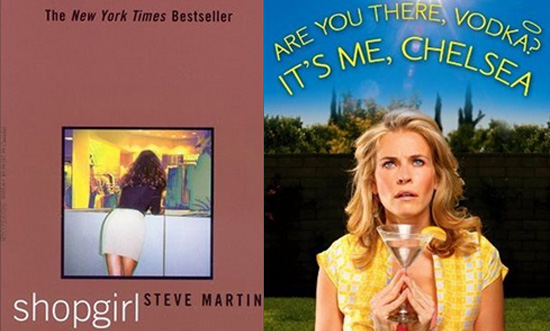 I have to admit that I kind of loved Tori Spelling's sTORI Telling, and lately I've been considering exploring the buzz behind Lauren Conrad's LA Candy (don't judge me). I've also heard that Tracy Morgan's I am the New Black is a good beach read, and on the flip side, a few of my Sugar buddies hated Chelsea Handler's Are You There Vodka? It's Me Chelsea.
Clearly there are a lot of options out there, but just because a book is a best seller doesn't mean it's a great read. How do you feel about celebrity-penned books? Which ones have you loved and which have you hated?