Buzz In: What Are Your Favorite Lost Memories?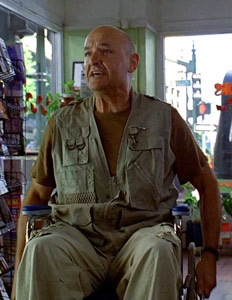 I'm counting down the minutes until Sunday's explosive Lost series finale, but I'm not letting it go out with a whimper. I've got photos from the two-and-a-half hour show to look forward to the end, but right now I'd like to look back. There have been so many mind-blowing moments in the last six seasons that's it hard to even narrow down the best ones. So instead of declaring the "best" moments, instead I just want to hear about which moments or scenes have been your favorites.
I have a lot, but a couple come to mind: the first-season scene in Locke's first flashback in "Walkabout," when you see that he's actually in a wheelchair and saying his now-conic catch phrase "Don't tell me what I can't do!". I get goosebumps just thinking about it, the same way I do when I remember that fateful reunion of Desmond and Penny (watch it again and again right here). Knowing how passionate you guys are about the show, buzz in now: what are your favorite memories of Lost?