Buzz In: What's Your Verdict on Scrubs?
Buzz In: What's Your Verdict on Scrubs?
It's been barely two months since Scrubs returned with its revamped cast and fresh focus on medical school students Drew, Cole, and Lucy. It hasn't exactly been smooth sailing for the newbies; ABC's doubling up of their episodes seemed to indicate that a cancellation was inevitable. The show itself has had its ups and downs (up = Cole's jokes; down = Lucy's shrillness), but that's like any new show starting out.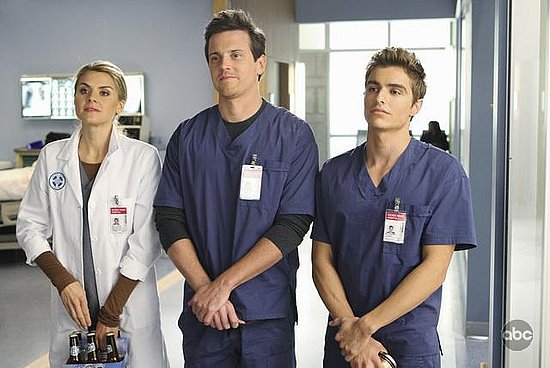 I haven't been able to quit the series, and this week it paid off. There was finally some much-needed growth for the new characters, and not just Cole showing he has a conscience — unlikely couple Drew and Denise are actually progressing very sweetly. At this point, I'm going to keep watching, but I would be (pleasantly) shocked if Scrubs lives to see a 10th season. What's your opinion on the state of the show?
Photo copyright 2010 ABC, Inc.