CBS Picks Up New Pilots Two Broke Girls and Person of Interest, A Gifted Man, How to Be a Gentleman, The 2-2, Unforgettable
CBS Pilots: Get the Scoop on the New Shows
CBS is getting in on the upfronts action with its own announcements of new Fall shows. They've picked up a couple of pilots so far with some very exciting casting to boot, like Thor's Kat Dennings and one of my favorite Lost alums. Check out the details on their upcoming respective series.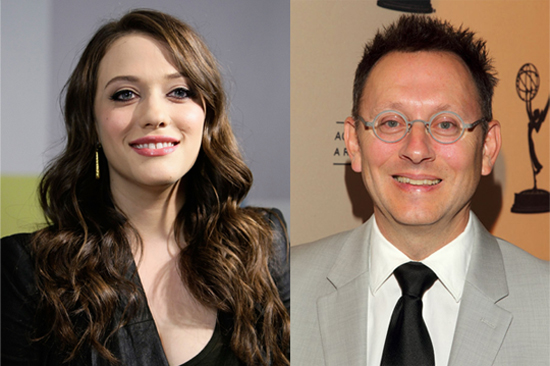 COMEDY
Two Broke Girls: Two girls in their early twenties (Kat Dennings and Beth Behrs) struggle to get by in New York City and fulfill their dreams.
How to Be a Gentleman: Focuses on an odd-couple pair of male best friends; one is uptight while the other is a little more brusque. David Hornsby and Kevin Dillon star.,
DRAMA
Person of Interest: In this J.J. Abrams-produced drama, Jim Caviezel plays a former CIA agent who's presumed dead and starts working with a billionaire (Michael Emerson) to prevent crime in NYC.
The 2-2: Robert De Niro is producing this drama about six rookie cops in NYC. The ensemble cast includes Leelee Sobieski and Adam Goldberg.
Unforgettable: Poppy Montgomery stars in this series about an NYPD detective with the ability to remember everything.
A Gifted Man: Patrick Wilson stars as a hotshot surgeon who changes his outlook on life after his ex-wife dies and begins giving him advice. Julie Benz also stars.