COG Trailer With Jonathan Groff
Jonathan Groff Takes on David Sedaris in the Trailer For C.O.G.
David Sedaris is one of today's best-known humorists, and the writer gets the big screen treatment in the trailer for C.O.G., which is based on one of the essays from his book Naked. Jonathan Groff stars as Samuel (a fictionalized version of Sedaris), who heads to an Oregon apple orchard to clear his mind. The outspoken, educated Samuel has run-ins with the locals, and learns about the "Child of God" group, while also getting close to forklift driver Curly (Corey Stoll). Other TV stars round out the supporting cast — we also catch glimpses of Casey Wilson, Denis O'Hare, and Troian Bellisario.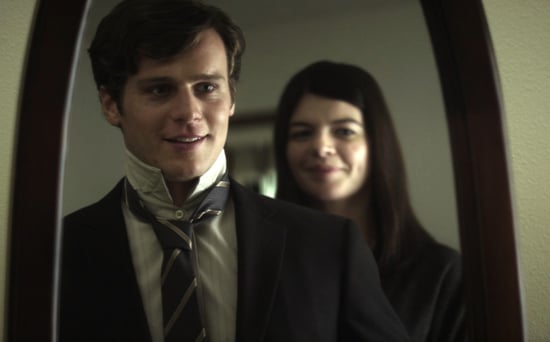 Being a fan of Sedaris, I'm pretty interested in this movie, even if the religious subject matter isn't necessarily hooking me. Still, I was always a fan of Groff on Glee, and I'm curious about Wilson and Bellisario's roles here too. C.O.G. opened up at Sundance earlier this year and will come out in limited release on Sept. 20. You can watch the trailer after the jump.