CW New Shows Fall 2012
The CW Pilots: New Shows Coming in Fall 2012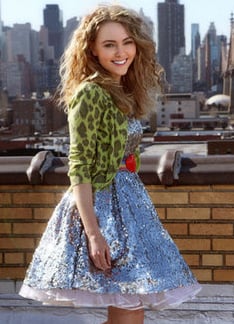 We already gave you the initial info on the new pilots coming this Fall to Fox and NBC, but now we bring you the list from The CW. And it's good news! Five new hour-long series have been picked up by the network for the Fall TV season.
The Carrie Diaries: This highly anticipated series stars AnnaSophia Robb as Carrie Bradshaw in 1984, during her pre-Sex and the City high school days.
First Cut: As if being a new doctor wasn't tough enough, a recent med school graduate (Mamie Gummer) realizes that old crushes and enemies will be working alongside her at her first job.
Cult: After his brother mysteriously disappears, investigative journalist Jeff Sefton (Matt Davis) uncovers the underworld of a popular TV show and all its crazy fans.
Arrow: After being shipwrecked on a deserted island, a billionaire makes his way back home and does his best to integrate himself back into normal life and right his past wrongs. At the same time, he takes on a new persona called Arrow (the show is based on the comic-book series) and fights crime.
Beauty & the Beast: Kristin Kreuk stars as homicide detective Catherine Chandler, a strong-willed cop who witnessed her mother's murder when she was just a teenager. She would have been murdered too, but with the help of an outside force she could never explain, she managed to escape. She soon learns that her savior is a man who turns into a beast at night.