The CW Orders Full Seasons of Nikita, Hellcats, and One Tree Hill
Fall 2010 TV Scorecard: What's In, What's Out, What's in Danger
Welcome back to your regularly scheduled programming! The new and old series have made for a triumphant return of Fall TV, but don't get too attached to any new shows just yet. Just today, The CW announced that it's giving full-season pickups to Hellcats, Nikita, and One Tree Hill, but not all shows have been so lucky (and there are some whose fate hangs in the balance). Here's a rundown of the network pickups and cancellations to help you keep up with all the behind-the-scenes action.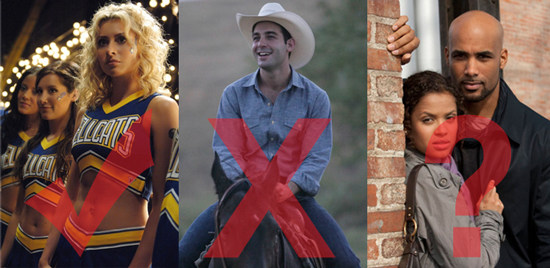 What's in: CBS just gave full seasons to all of its freshman shows (Hawaii Five-0, Blue Bloods, Mike & Molly, The Defenders, and $#*! My Dad Says). Over on NBC, Outsourced, The Event, and Law & Order: LA got the full-season greenlight, and Fox picked up Raising Hope.
What's out: Fox drama Lone Star was the first show to be canceled, followed by ABC's My Generation and NBC's Outlaw.
To see which shows could be next up on the chopping block, just read more.
What's in danger: Though the CW ordered seasons for its two new shows, there's no word on Life Unexpected, which doesn't bode well for the struggling series. ABC hasn't committed to Better With You or The Whole Truth, nor has Fox picked up Will Arnett's comedy vehicle Running Wilde, which hasn't been doing well in the ratings. The JJ Abrams spy series Undercovers did get a four-script order — but it remains to be seen if those episodes will actually get made.
Have there been any pickups or cancellations that don't make sense to you? You guys thought that the new crop of shows haven't been that great, but I'd love to hear your input on all the latest news.