TV has wedding [1] fever, and one of the next couples to tie the knot is Modern Family [2]'s Cameron and Mitchell. We have some of the first on-set shots of the nuptials, including the couple's first kiss as husband and husband. Plus, Elizabeth Banks is reprising her guest role as Sal — and she's officiating the wedding. Looks like she has some happy news of her own, judging by her baby bump. Check out the first pictures from this much-anticipated primetime wedding!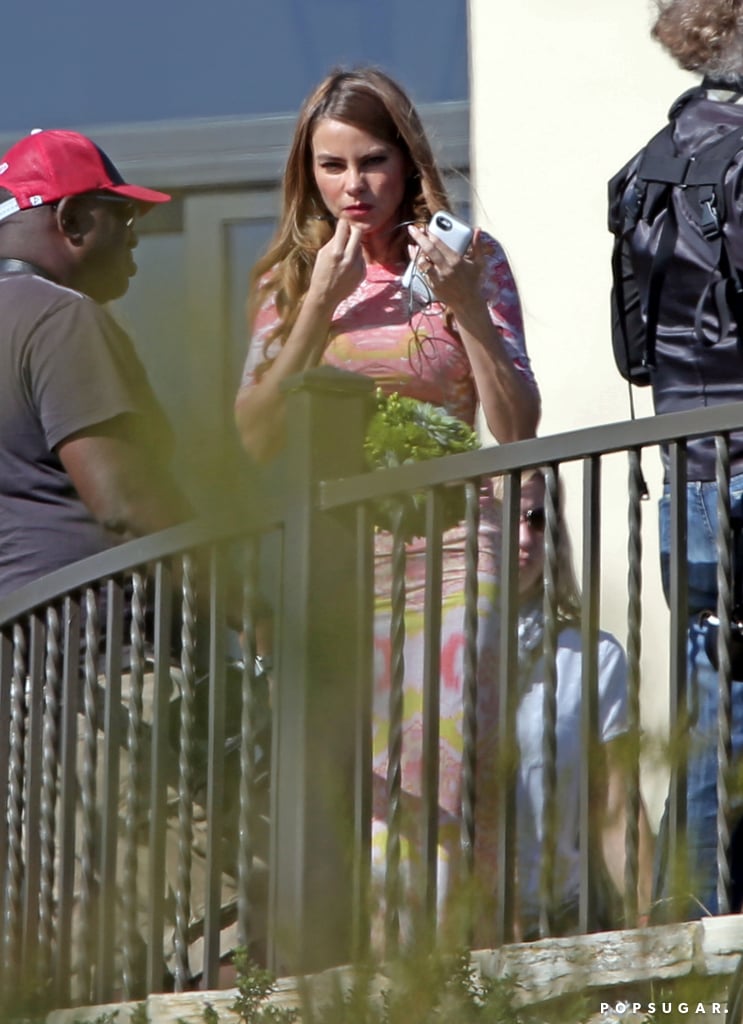 Sofia Vergara had her phone ready for photos.
Jesse Tyler Ferguson and Eric Stonestreet were on set as Mitch and Cam, the two grooms.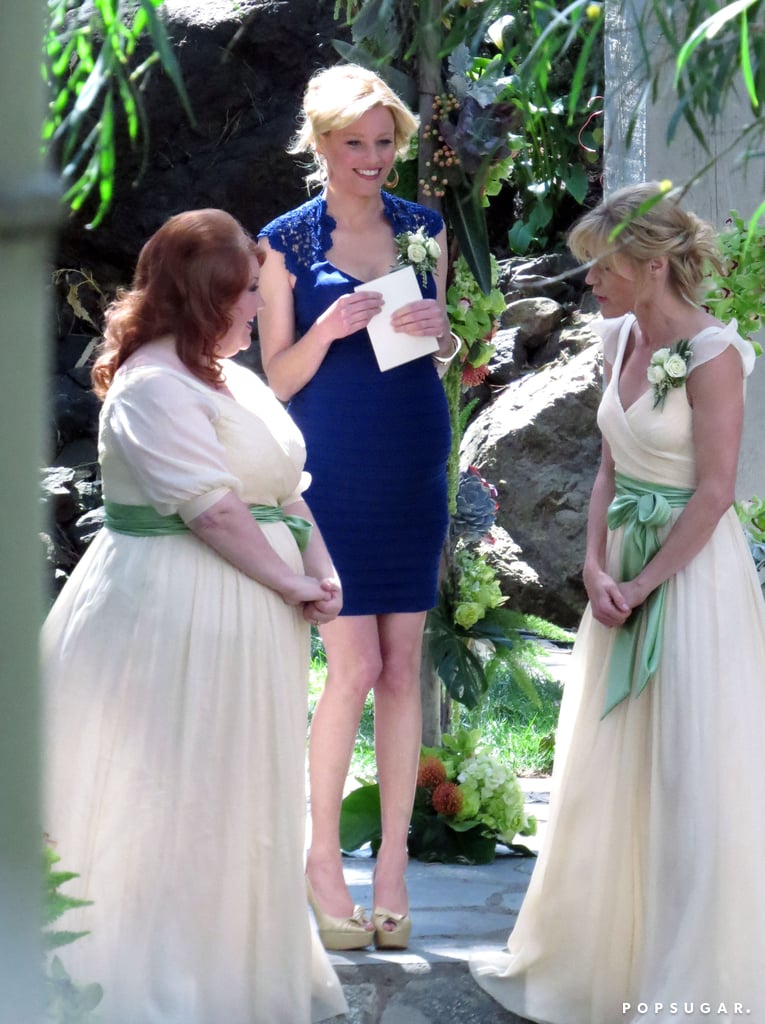 Elizabeth Banks returned as a guest star.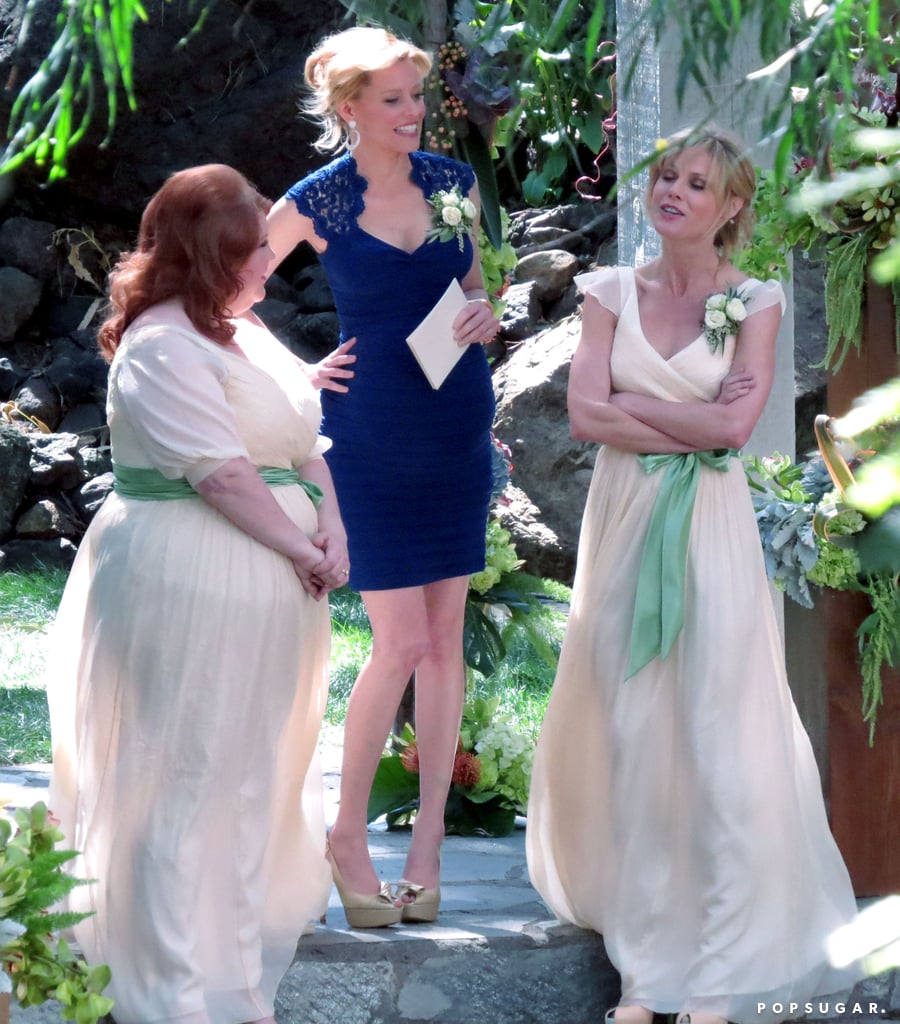 Banks's character is officiating the wedding [3]!
Classic bridesmaid dresses.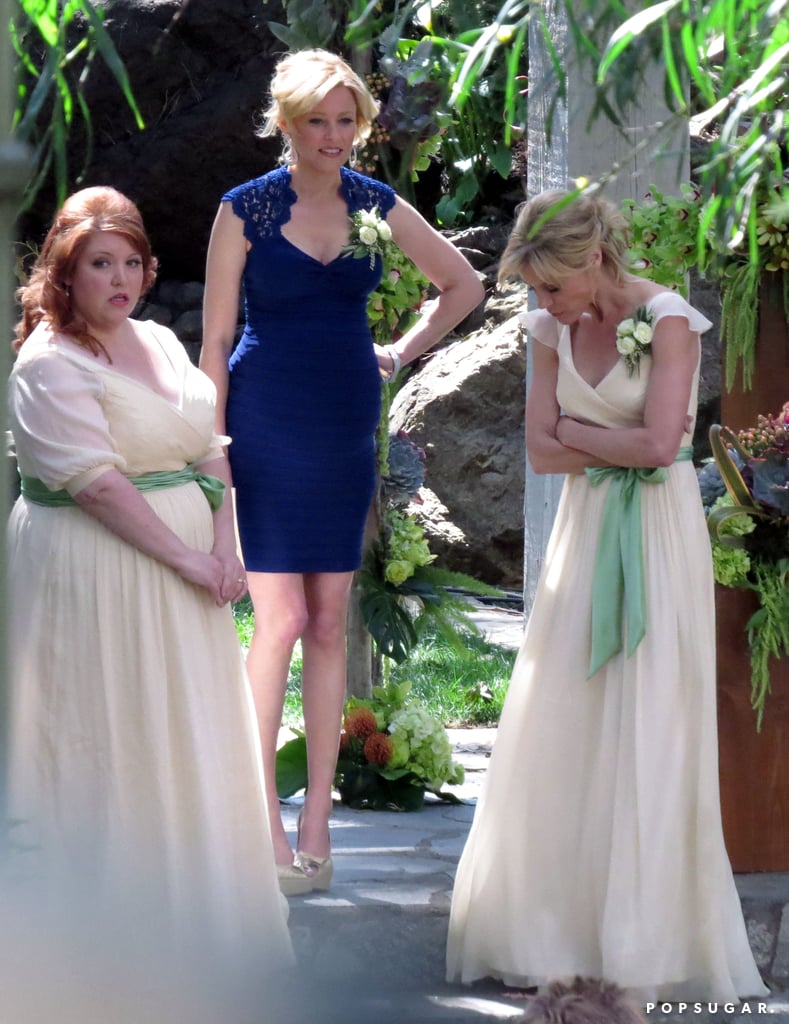 Here come the grooms?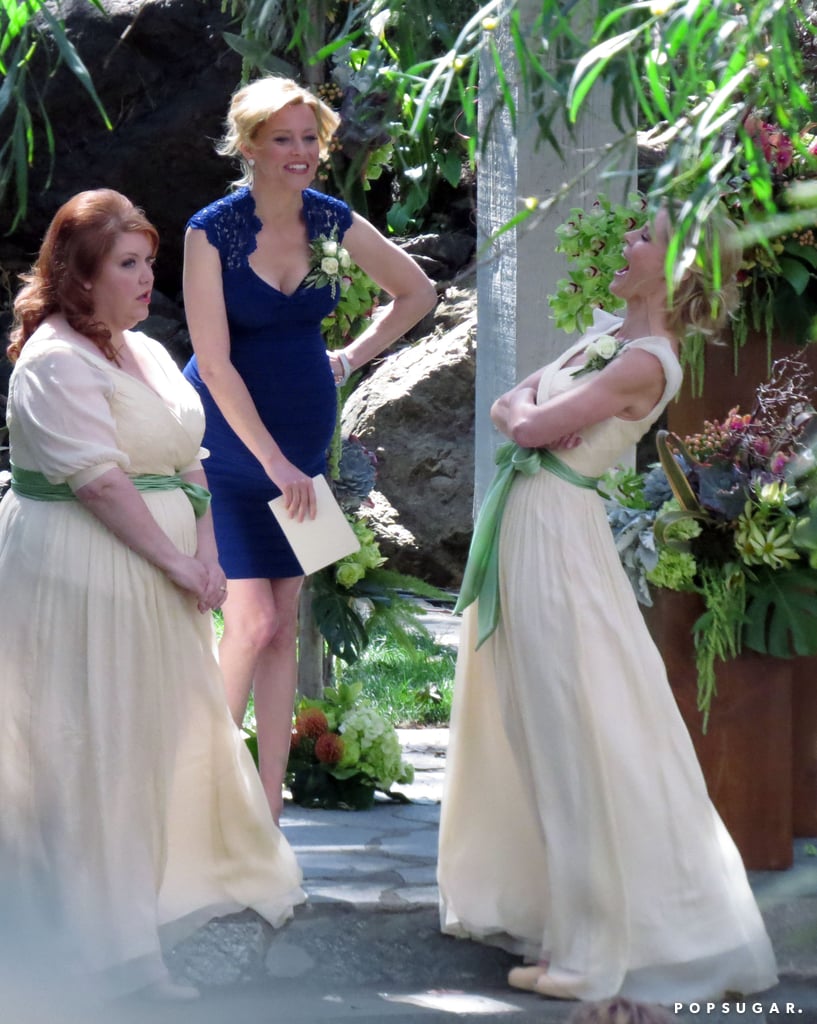 The ladies had a laugh on the set.
They looked somewhat excited.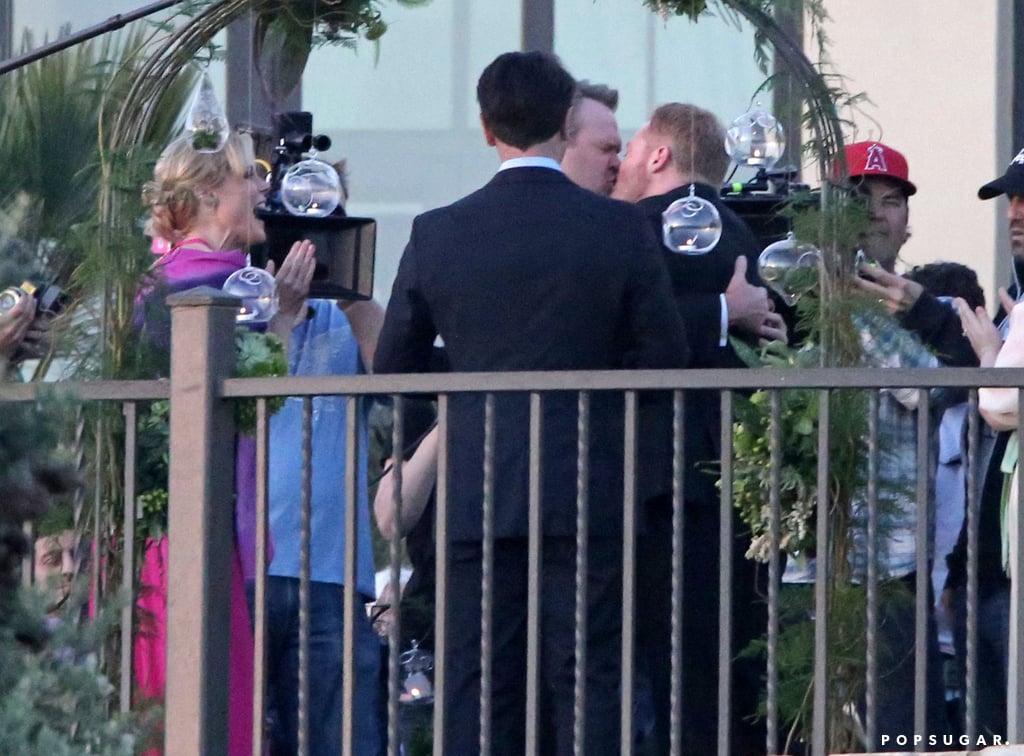 Finally, the grooms kissed!
The costars embraced each other.