The Campaign Trailer
The Campaign Trailer: Will Ferrell and Zach Galifianakis Are Bumbling Rival Politicians
The trailer for The Campaign couldn't come at a better time, what with our country's own presidential election on the horizon. Will Ferrell and Zach Galifianakis star as Cam Brady and Marty Huggins, a pair of politicians who are racing against each other for a seat in the US House of Representatives. Their rivalry isn't their only problem — both politicians are pretty dense and prone to saying silly things out on the campaign trail, like Brady's grammatically incorrect statements and Huggins's call to get rid of daylight savings time because he hates it when it gets dark early.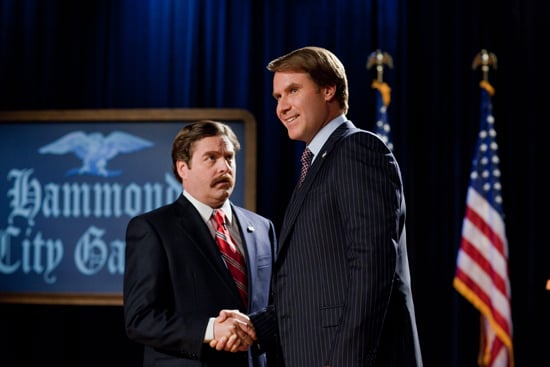 The preview, which is in the format of dueling campaign ads, isn't as gut busting as I was expecting for a Ferrell/Galifianakis movie, but I did laugh at a few of their antics. Plus, I'm hoping that there are more funny bits in the movie itself. The film comes out Aug. 10, and you can watch the trailer after the jump.
Photo courtesy of Warner Bros.