Cannes Review of No With Gael Garcia Bernal
Cannes Minireview: No
Two hours with Gael García Bernal, anyone? The Mexican actor only made one film last year, the Spanish-language No with director Pablo Larraín. Larraín is a well known in his native Chile, which was been the subject of two of his films so far. No is the third in a planned trilogy about his homeland, and it premiered at the Cannes Film Festival this week.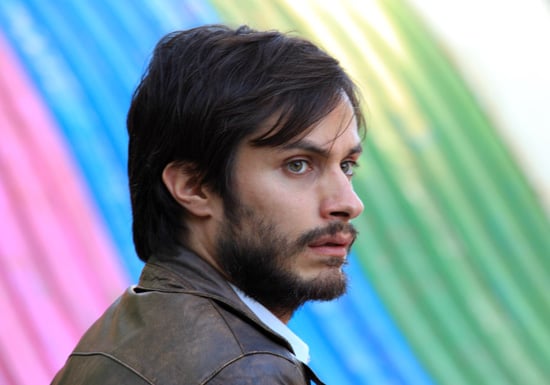 Who's behind it? Director Pablo Larraín rounded up a group of actors he usually works with, including Antonia Zegers and Alfredo Castro, for the project. Bernal came in as his leading man to round out the cast. Sony Pictures Classics has picked up North American distribution rights for No.
What's it about? The picture is set in 1988, the year Chileans were able to vote in a referendum for or against continuing the 16-year dictatorship of Gen. Augusto Pinochet. Gael plays René Saavedra, an ad man who accepts the potentially dangerous job of spearheading the TV campaign for the people against Pinochet — those who will vote "no" in the election. He's tasked with finding a unique and novel way to get the message across. René also has some family issues and is focused on raising a young son after separating from his wife.
To find out what we thought of the movie, just read more.
What did I think? The movie is shot on cameras from the '80s to add an authentic period feeling. The setting also adds a level of humor for the audience, like when René, his colleagues, and his family come across novel things from the era (for example, they're all about making grilled cheese in the new microwave). The plot addresses a serious topic in a new way; the advertising angle is a unique approach to telling the story of how Chileans unseated a dictator through democratic means, and the unexpectedly lighthearted moments make the movie good fun.
Photo courtesy DDA PR